Funselektor has announced a brand-new content update for the racing game art of rally, which you can download for free. The "Indonesia Update" will be the 5th major free update to the game since it first launched back in 2020. It will add 6 brand new tracks, and a new free-roam area for you to practice your technique. The "Indonesia Update" will be coming to all platforms later this summer.
Art of Rally update | Check out the new trailer
You can see the trailer for the new art of rally update below:
Physical Editions also arriving
As well as the new art of rally update trailer, Funselektor also announced two different art of rally Physical Editions. These come in the standard editions and collector's editions. These will be released in partnership with Serenity Forge. You can find out more information about the physical editions and their pre-orders here.
Check out the images below of what you can expect to be included in each edition: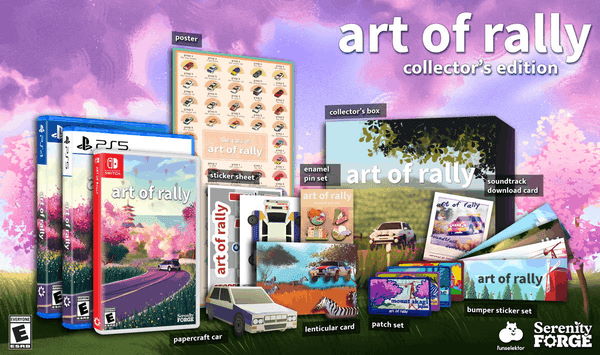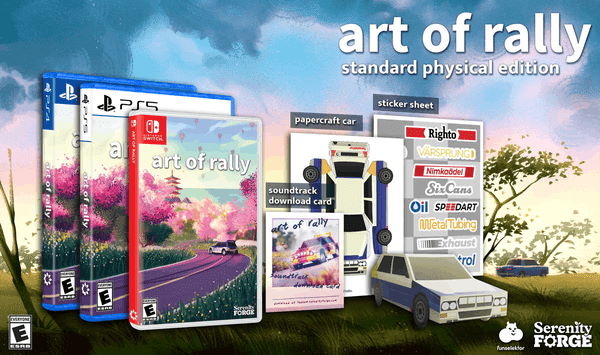 If you're still undecided on art of rally, we reviewed it and Gary Bailey gave it a 9/10. Here's what he had to say:
From its incredible soundtrack to its unbelievably fun gameplay and striking visuals, art of rally is a genuine contender for 2020's best racer.
art of rally is available now on PS5, PS4, Switch, Xbox Series X/S, Xbox One & PC.