Konami has today announced the eight clubs set to participate in the eFootball Championship Pro 2023 tournament to be held in Barcelona. The competition returns to offline competition for the first time in three years, and unites some of the biggest and most competitive clubs in the world.
The eight clubs to feature in the eFootball Championship Pro 2023 have been revealed, with FC Barcelona, Manchester United, FC Bayern Munich, Arsenal FC, AS Roma, and the 2022 champions AS Monaco all joining the competition. Joining them will be the two newest footballing establishments to partner with Konami, both with a rivalry unmatched in European football: AC Milan and FC Internationale Milano.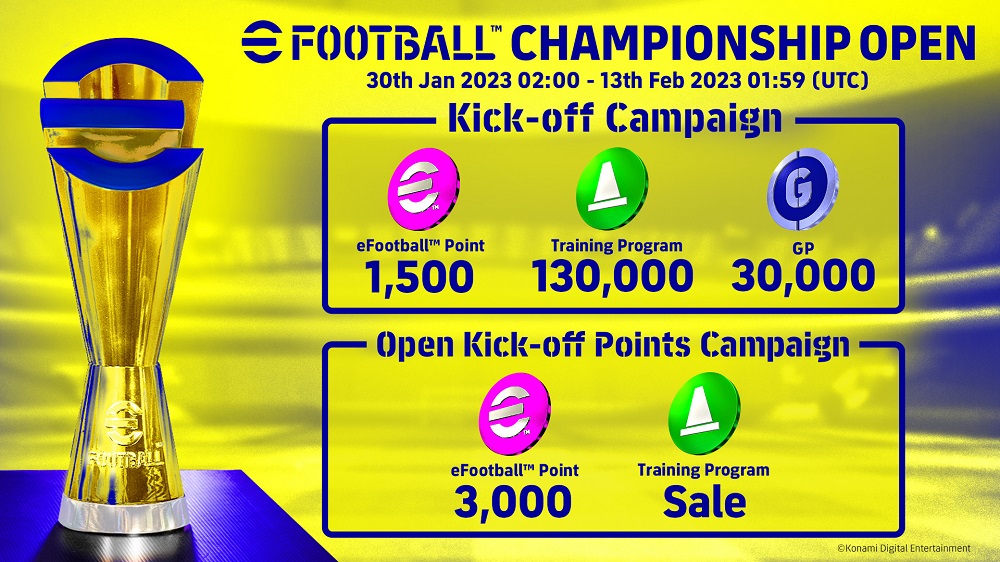 Matchdays will be spread across four different months, focusing on a more evolving and progressive league format, before the ultimate knockout stage to determine the winners of the eFootball Championship Pro 2023. The full schedule of matches are as follows:
Regular League
Matchday 1: 11th February 2023
Matchday 2: 4th March 2023
Matchday 3: 18th March 2023
Matchday 4: 8th April 2023
Matchday 5: 22nd April 2023
Matchday 6: 13th May 2023
Matchday 7: 27th May 2023
Knockout Stage: 24th June 2023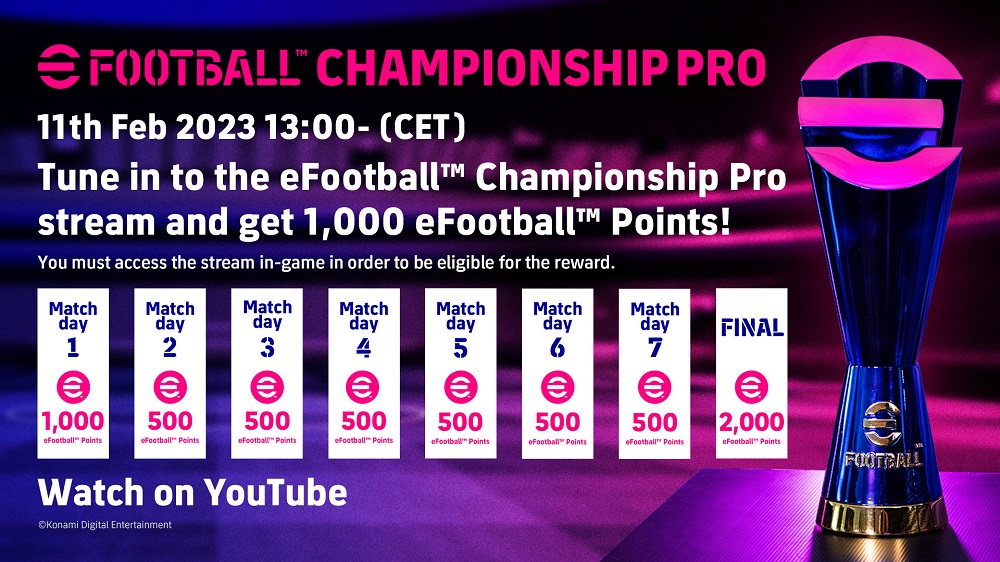 During the competition, there'll be a couple of giveaways for fans who get involved in the tournament. For anyone watching Matchday 1 on YouTube through CP banner set in-game between February 11th and February 16th, they'll be able to win 2,000 eFootball points. The second competition will be the Victory Giveaway, where players can win official club merchandise based on the performances of the clubs within eFootball Championship Pro 2023.
For more information on the tournament, you can head over to the official website. Details of the competition will be published online and through the eFootball and club social media pages.