The Pokémon Company International has revealed some juicy new details regarding the Pokémon TCG: Scarlet & Violet expansion. Coming March 31, the new expansion will include an updated take on Pokémon ex, a gameplay mechanic featuring Pokémon with high HP as well as powerful attacks and abilities.

The Pokémon ex in the Pokémon TCG: Scarlet & Violet expansion can be Basic, Stage 1, or Stage 2, unlike the EX scene in the Black & White and XY Series, and when used they give up two Prize cards when Knocked Out. The expansion will introduce Tera Pokémon ex that'll feature unique etched artwork spotlighting their Tera types, following the same rules as Pokémon ex, but will take zero damage when benched.

Something that'll no doubt make those with a love of the artwork for the pocket monsters, the Pokémon TCG: Scarlet & Violet expansion will feature full-art etched cards showcasing Pokémon in simple poses and bright colours. It'll also include illustration rare and special illustration rare Pokémon, potentially showing an entire Evolution line growing together. The cards will showcase Pokémon in their natural environments, offering a closer look at their unique abilities.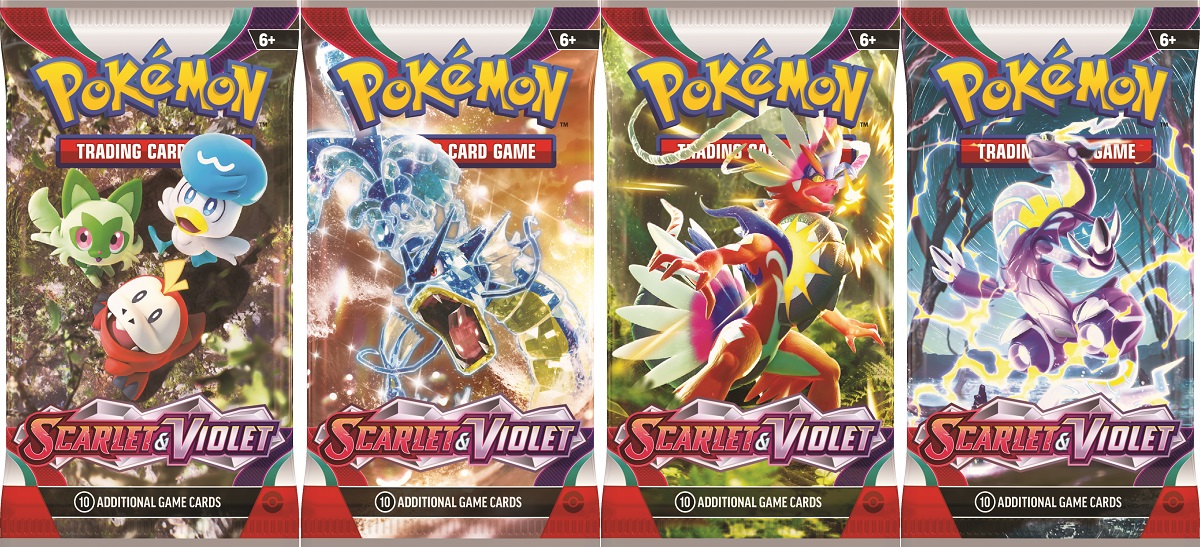 Some of the important cards in the expansion will include:
12 double rare Pokémon ex, including two Tera Pokémon ex featuring Arcanine and Gyarados
12 ultra rare Pokémon ex and eight ultra rare Supporter cards
24 illustration rare Pokémon
10 special illustration rare Pokémon and Supporter cards
Six hyper rare gold etched cards, which can include Pokémon ex, Trainer and Energy cards
Scarlet & Violet will be available for purchase in booster packs, Elite Trainer Boxes, and special collections at Pokémon Center in the UK, US, and Canada, including participating retailers from around the world. Certain items are available for pre-order at the Pokémon Center, such as the Scarlet & Violet Pokémon Center Elite Trainer Box, featuring two additional booster packs and two copies of a full-art promo card.