LEGO certainly knows how to open the wallets of fans, as it's announced LEGO Pac-Man Arcade via a collaboration with Bandai Namco, and it's coming on June 4th for £229.99, though if you're a VIP you can actually get building earlier on June 1st.
As you'd probably expect, but because the companies involved have to say this sort of thing these days, "The new LEGO Icons PAC-MAN Arcade is a non-functional gaming system loaded with retro game details you'll want to devour". So yeah, don't expect to play the actual game on it. That said, a light brick will illuminate the coin slot, and you can "simulate the chase with the mechanical maze".
The LEGO Pac-Man Arcade is based on the 1980s arcade game cabinet itself, and there's also a minifigure scene that shows someone playing the game, which can itself be stored inside the cabinet. You can even remove the back of the main cab to reveal the inner mechanics.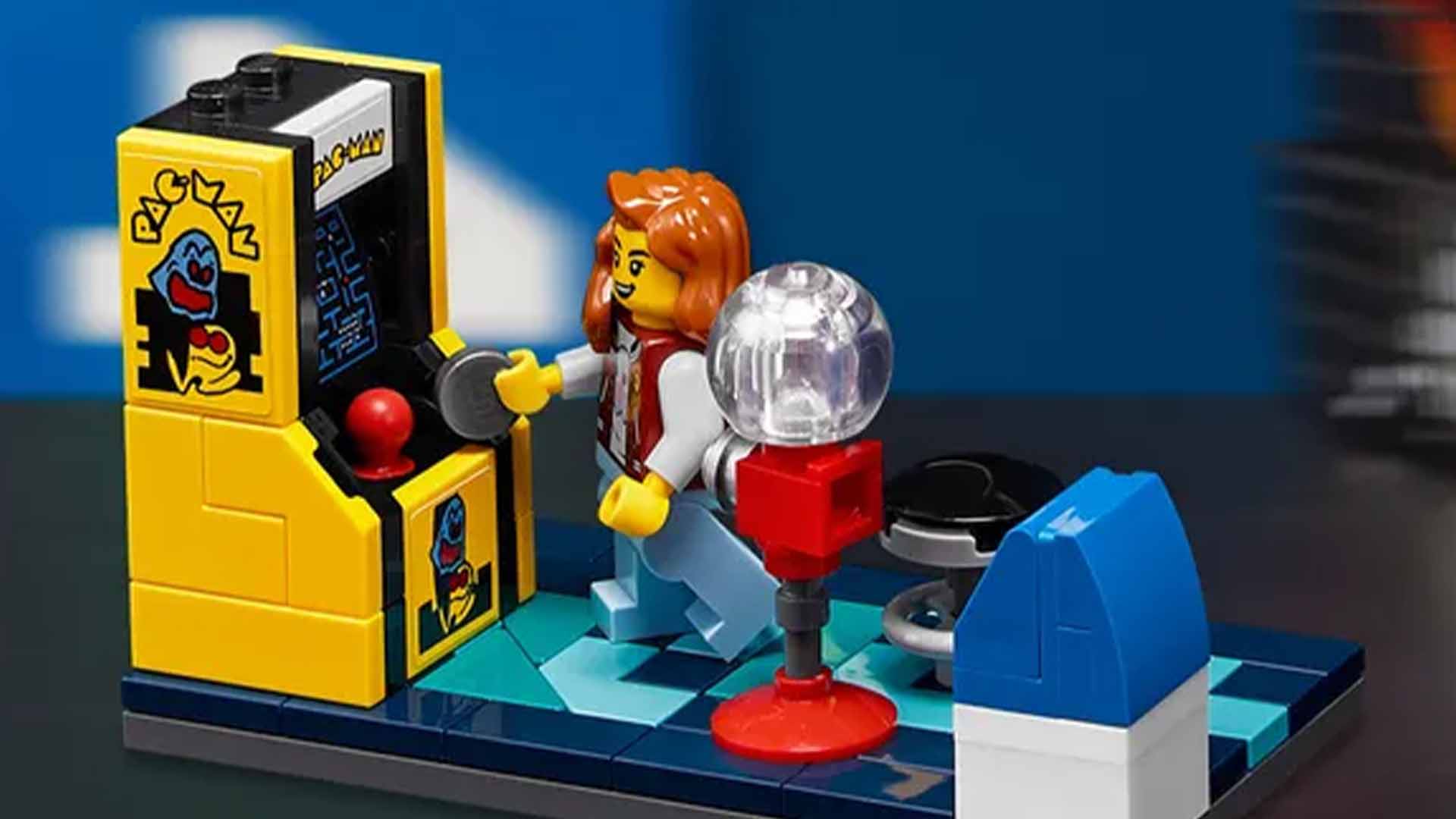 The LEGO group tweeted that this reveal is "just in time for PAC-MAN's birthday", while also confirming the box contains 2651 pieces. For comparison, the Sonic the Hedgehog Green Hill Zone set is very in-depth and contains 1125 pieces, so this is a seriously big endeavour to take on, which certainly makes sense, given the premium price point.
The Pac-Man Arcade will stand at 13″ (32cm) tall, be 10″ (25cm) wide, and is 7″ (17cm) deep, and will net you 1840 VIP Points if you do choose to pick it up. It's also worth noting it's recommended for 18+ ages, since it has choking hazards including a small ball and small parts.
Bricks are big business it seems, as we only had the Donkey Kong range announced that was joining the Mario sets in April, and there's also a Horizon Zero Dawn Tallneck, so there's plenty of gaming LEGO available, nowadays.