Street Fighter 6 features a wide cast of characters in its World Tour, and although it can be straightforward, chapter 11 is a confusing, provoking the question: Street Fighter 6 Thrasher, where are you?
Chapter 11-1 is particularly strange because, until now, you've always had a pink quest marker showing you where to go. Suddenly, however, Capcom decided to make you do detective work, and because it could be hours since you last saw Damnd, it's easy to forget which locations he might be, and even if you do know, it might not trigger properly.
So without further ado, here's how you find Thrasher Damnd in Street Fighter 6 World Tour, Chapter 11-1.
Street Fighter 6 Thrasher Step 1: Daytime, go to Abigail's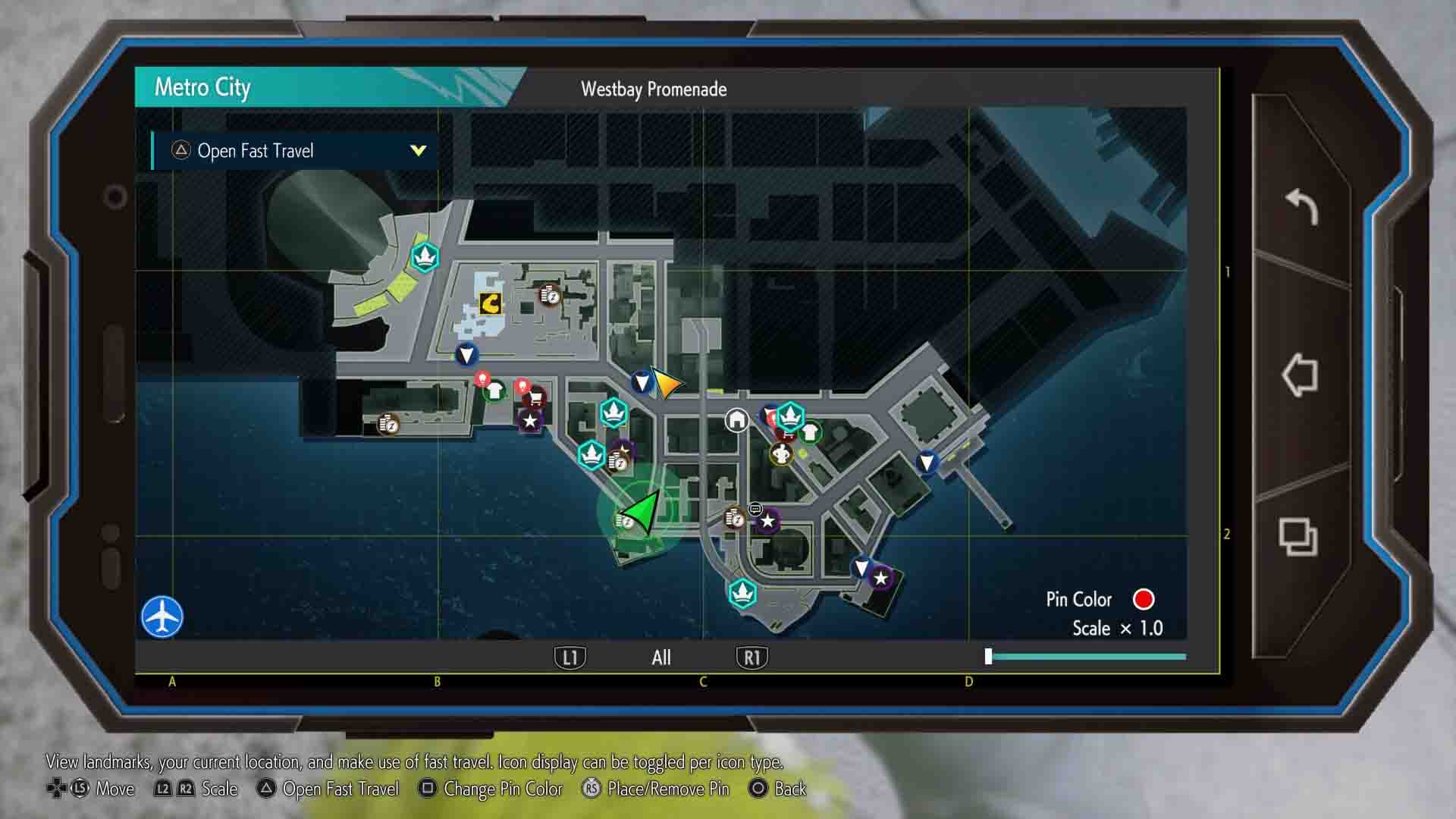 The last time you saw Thrasher, he was at Abigail's Scrap Metal, and while he actually isn't there right now, you need to go here during the daytime to start the quest off properly.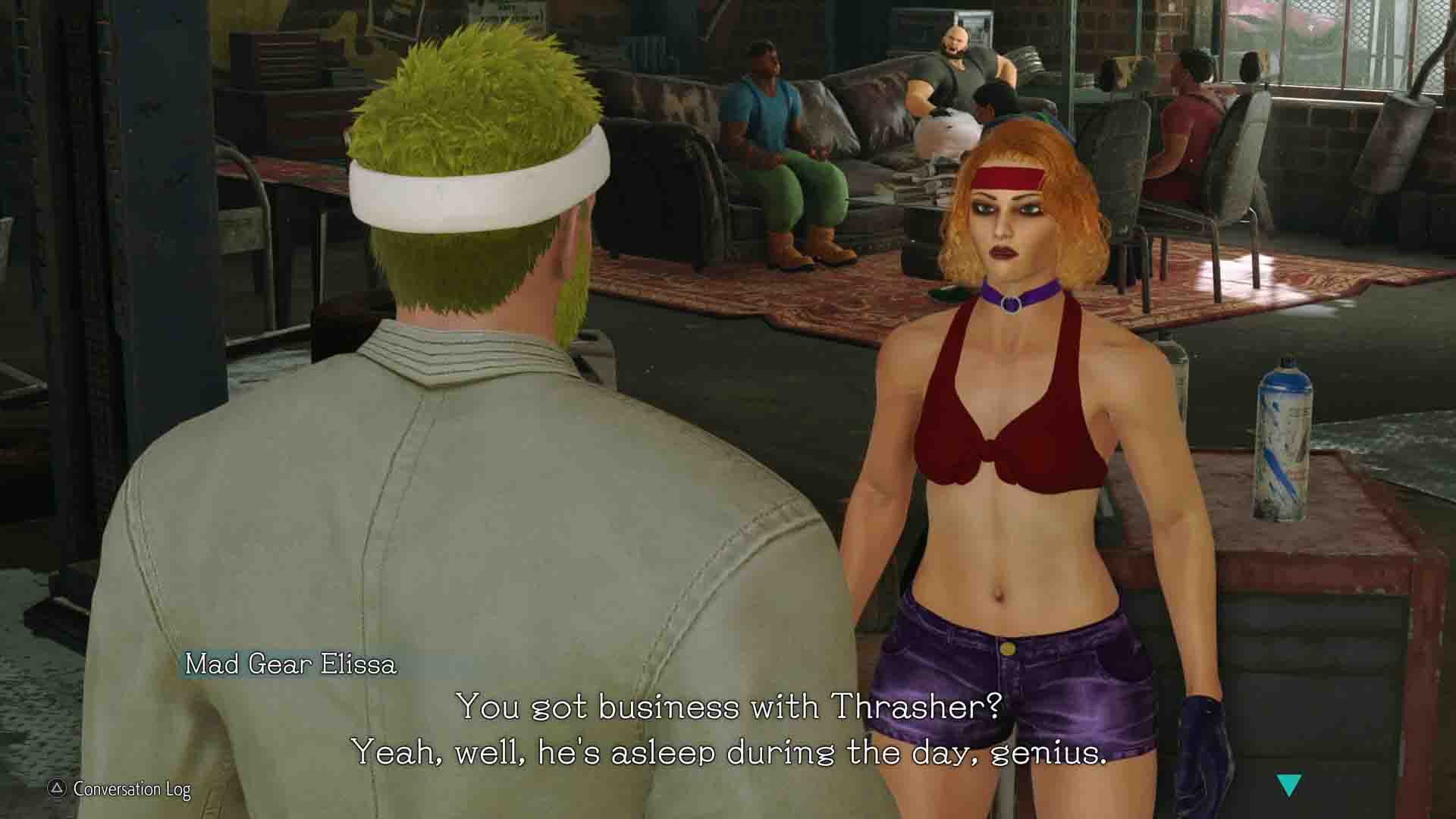 You can see the location of the scrap metal building via the image above. Speak to Mad Gear Elissa and she'll explain he's asleep during the gay ("genius") so you need to head to your hideout and switch day to night. Then revisit Abigail's scrap metal at night. You will have to fight off or avoid waves of the Mad Gear gang, then speak to Mad Gear Butterfly who will tell you he's "hangin' out on the roof, like usual".
Step 2: Back to the roof, where it all started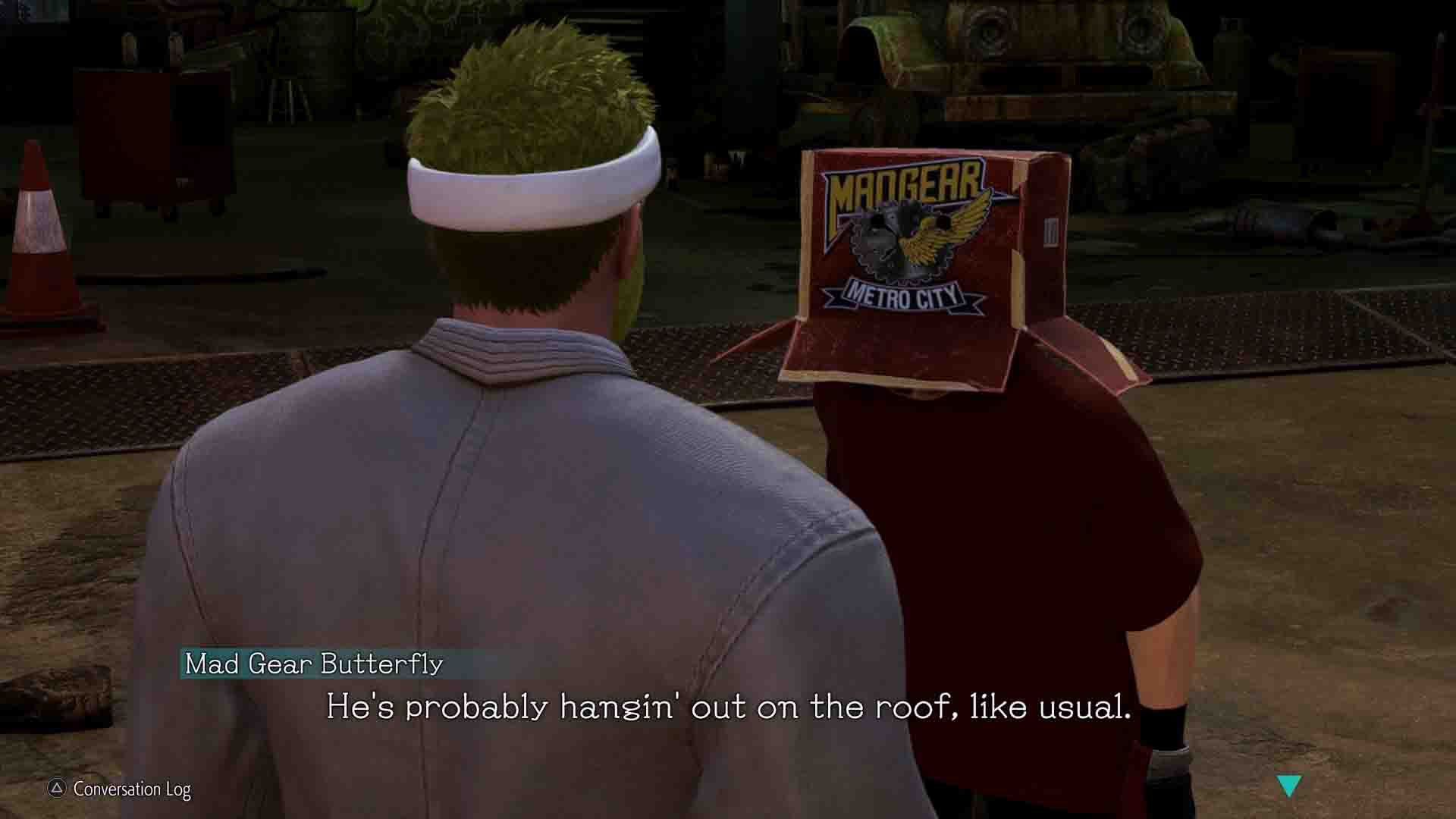 At night, you'll find the ladder you should know quite well in Downtown, Center Street. Elissa is next to it, and if you go up the ladder you'll find everyone's favourite Mad Gear leader, Thrasher Damnd.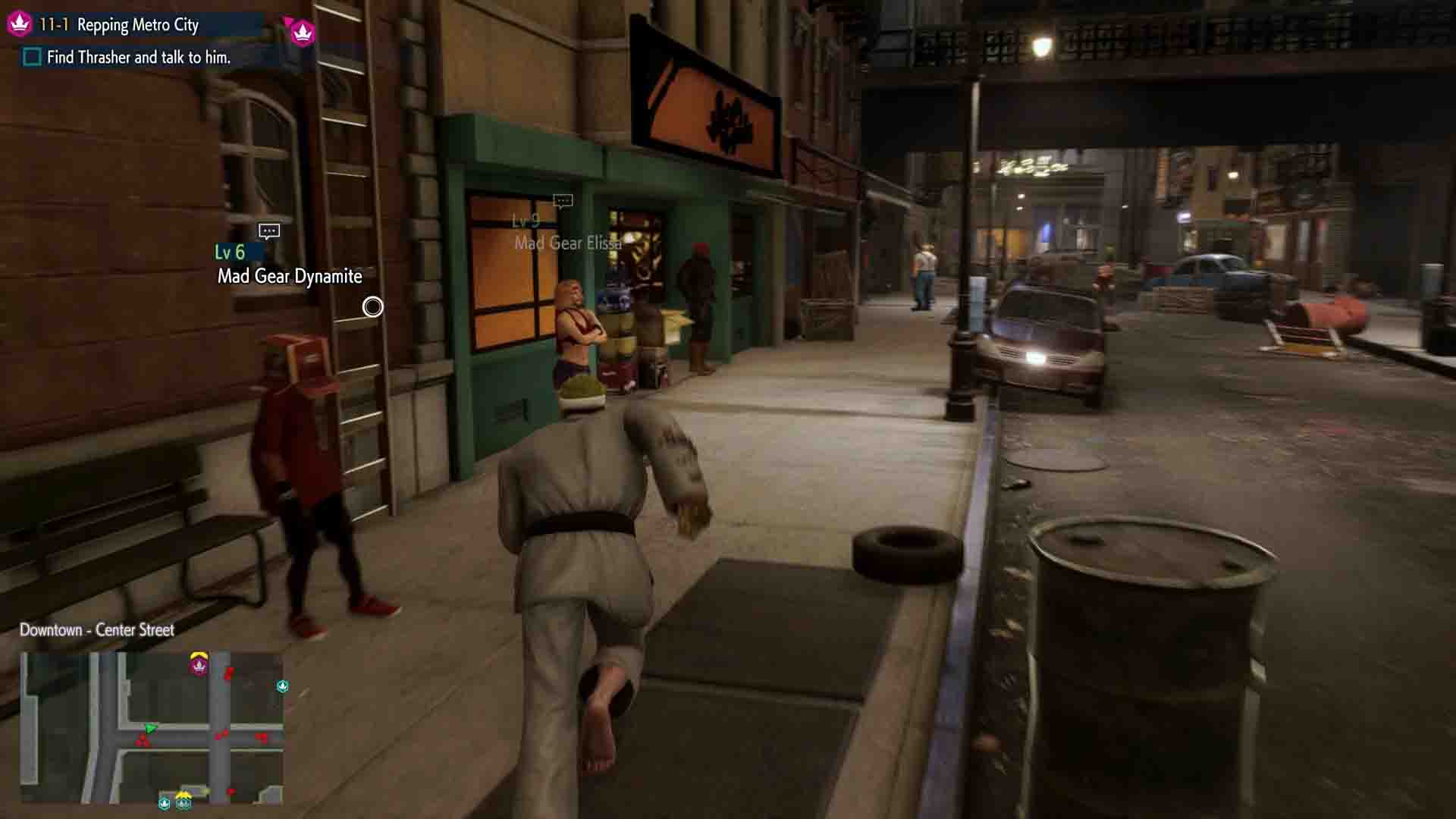 It's worth noting that we experienced a bug where the quest icon would update, but Damnd wouldn't actually spawn in. You can either save, exit, then load back in, or run around a bit and he'll appear before your eyes, ready to explain what he wants next.
Step 3: Where is the Crow Gang?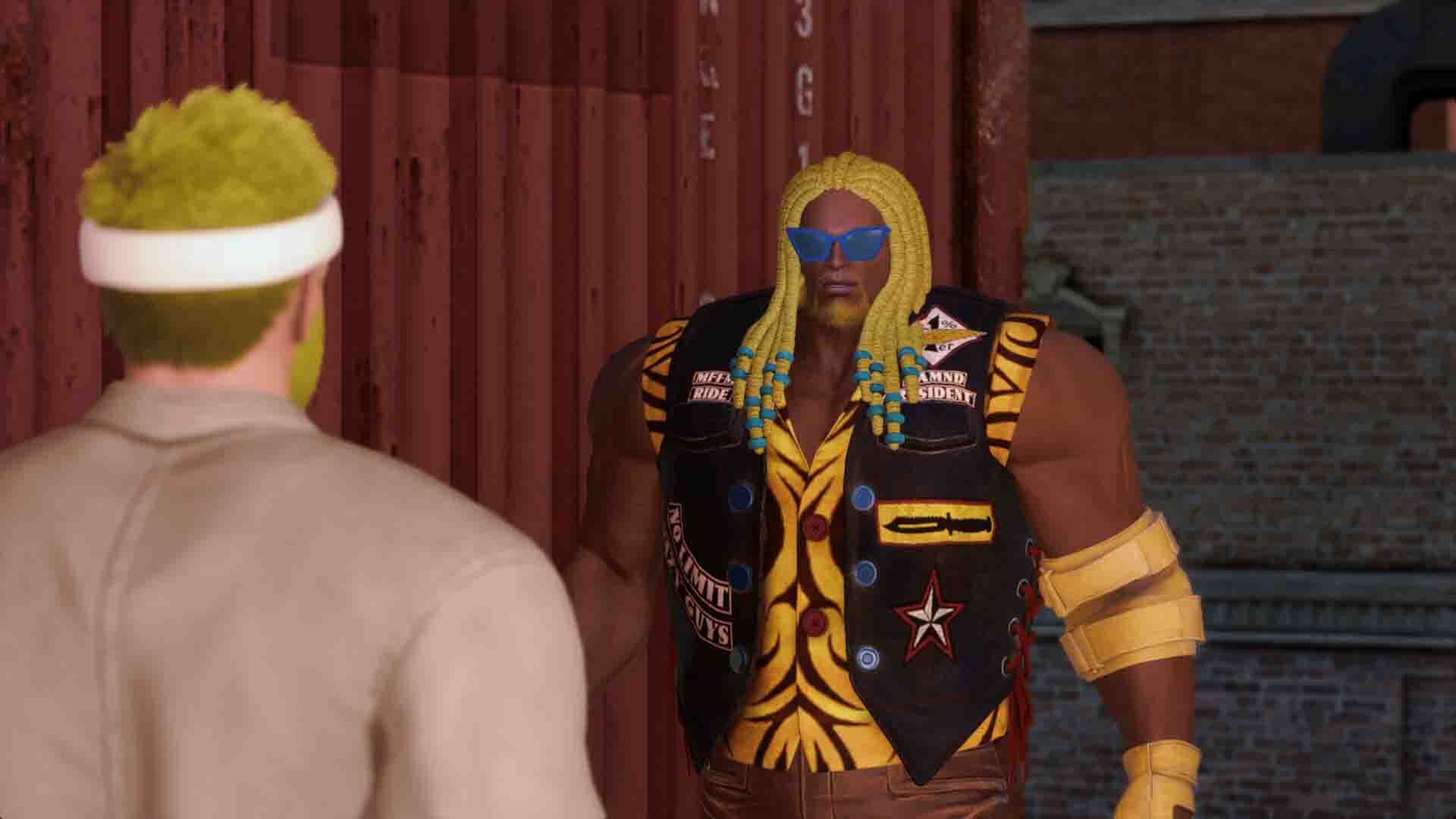 You'd be forgiven for asking "the what what?", because in our playthrough we hadn't spotted a single Crow Gang member until we got to this mission and went to find them. You'll need to run or fast travel to the spot in the map below (the green arrow), which is where you'll find the Crow Gang hangout. It's also important to note it must be night time.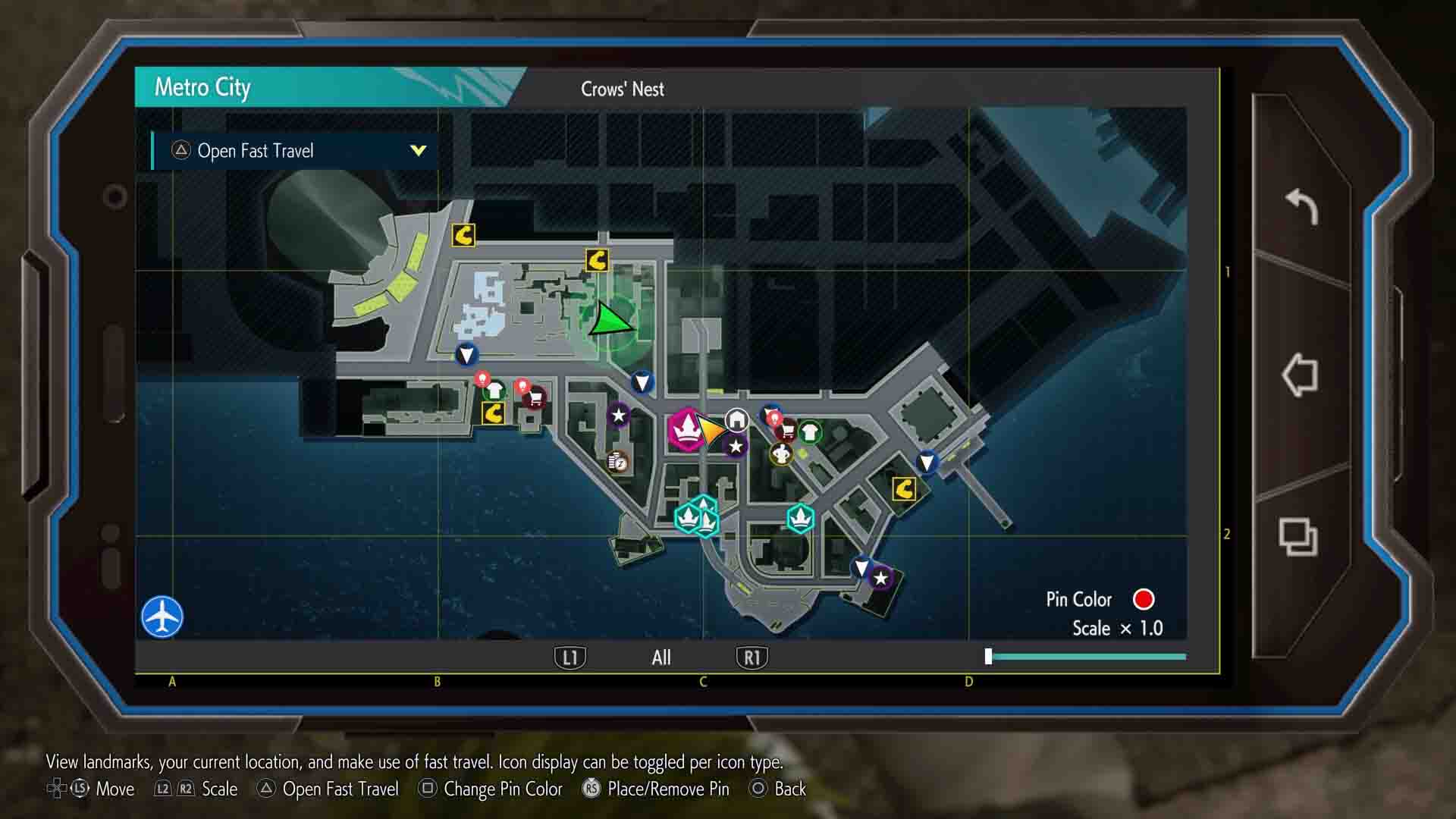 Go here, speak to the the guard at the opening to the event, and fight your way through (optional, but good XP for higher level fighters is available here) to speak to the boss of the Crow Gang. That will then send you on your way to Nayshall, and you've completed the first part of Chapter 11. Well done!