After hitting PC and consoles in February of this year, Wild Hearts from EA and koei Tecmo, has recieved a handful of content updates introducing new Kemono to hunt, as well as new armour, cosmetics, gameplay featgures and even karakuri to use. Today marks the release of the latest Wild Hearts content update, which brings a new Kemono in the form of the Alpha Venomglider.
This update also allows you to forge a new armour set after hunting the monster a few times, as well as a new monacle cosmetic ornament, just for funsies. The update adds a story quest to hunt down the Alpha Venomglider, and then adds a new repeatable quest to hunt the new kemono for materials to craft the new gear, pictured here.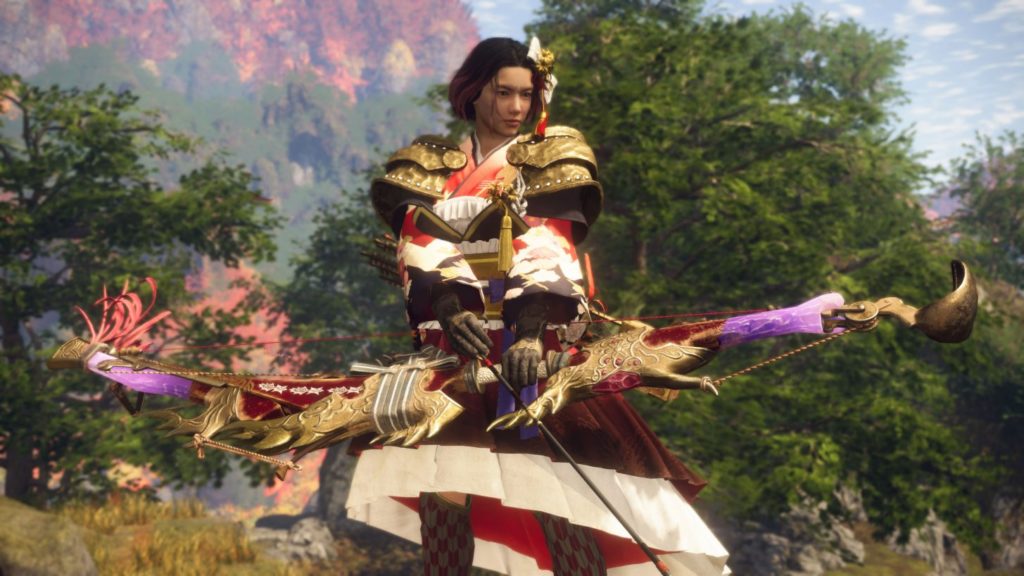 Wild Hearts is a monster-hunting adventure game that mixes an ancient Japanese aesthetic with a thrilling, innovative build-crafting system that sees you construct devices on the fly that can launch you into the air, allow you to glide, or otherwise hinder, harm, or outright slay the huge beasts you hunt. You can team up with friends and strangers, or tackle the danger alone with a variety of weapons that completely alter the way you approach each challenge.
When we reviewed Wild Hearts at launch we said: "Wild Hearts is a fantastic video game. It has so much flair and personality, and so much of it is designed with fun in mind. Yes, it's challenging and some of the Kemono will test your skill and patience, but there's so much to find and grind for, secrets in the wilderness to uncover, dozens and dozens of weapons to get to craft, side quests, repeatable hunts, optional Karakuri to unlock." We also scored it a very respectable 9/10. You can check out the review video below:
Wild Hearts is available on PS5, PC, and Xbox Series S & X. The Wild Hearts Alpha Venomglider update is available to download now for free.