EA Sports FC 24 has had its first heroes announced that will be part of the game's first week, when it's released. These are the first 5 all-star heroes for the title.
As well as this, EA has confirmed it'll be honouring Gianluca Vialli (who sadly passed away this year), and released artwork showing his hero stats, while also adding the developer will be unveiling a grassroots football project in his honour this Autumn, via the new EA Sports FC Futures program, which a a plan to "meaningfully invest in community-level football on a global scale with the purpose of growing the game for all".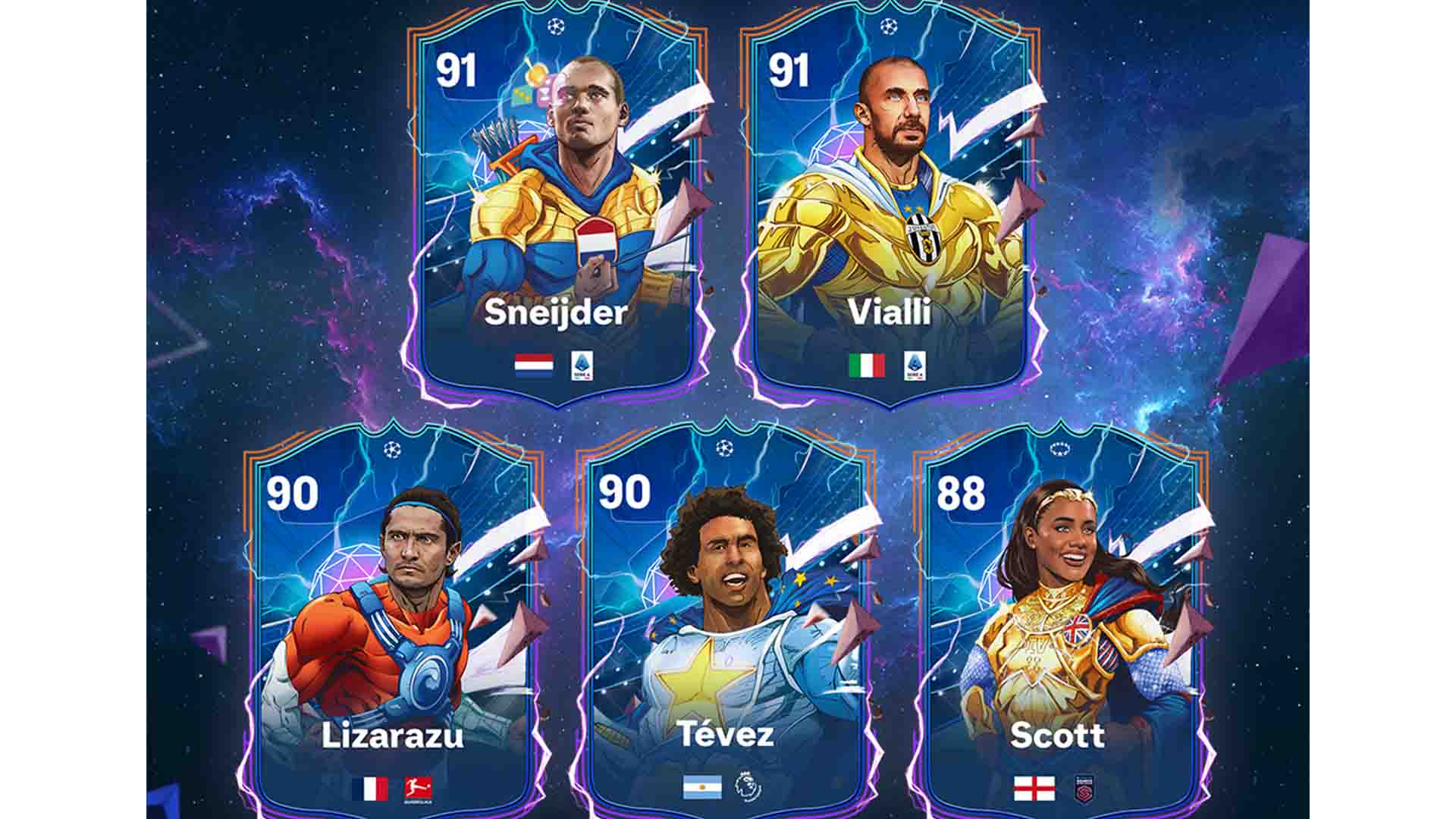 In terms of the other heroes, that first list of five for week one are as follows:
Alex Scott (England WSL)
Carlos Tévez (Premier League)
Gianluca Vialli (Serie A)
Wesley Sneijder (Serie A)
Bixente Lizarazu (Bundesliga)
Via the press release, EA Sports says: "Sportsmanship, determination, courage, positivity, and resilience are some of the many qualities Gianluca Vialli was lovingly known for. In agreement with Vialli's family, EA SPORTS FC will celebrate his legacy through a series of initiatives delivered in collaboration with his former club Juventus FC. In partnership with Marvel Entertainment, Vialli has also been illustrated in a design inspired by Marvel Super Heroes immortalising him, as a legend of the game and an example and role model to follow".
"Vialli was a beacon of both character and quality, a striker that struck joy into all who had the fortune of watching him play. His trademark charm and trophy cabinet were equally memorable — La Leggenda smiled his way to an iconic UEFA Champions League title with Juventus, winning the hearts of all Turin and all who tuned in to watch their triumph. A record-setting goal scorer, a proud representative of Italy on the international stage, and a charismatic leader, Vialli was truly a Hero and truly a joy to watch".
EA Sports FC 24 launches on all formats on September 29th, 2023.