In Alan Wake 2, Saga Anderson has her hands full trying to defeat some of the Taken she encounters, and many revolve around the residents of Bright Falls and its surrounding areas. The first big boss you'll face is Nightingale, and we've put together a guide that will hopefully help you take him down in your first boss fight. So without further ado, here's how to defeat Nightingale in Alan Wake 2.
Alan Wake 2: How to defeat Nightingale | What are his characteristics?
Nightingale is a brute of a man, and when he first appears in the distance of the Overlap in Cauldron Lake, he'll come at you swinging. He like getting up close and personal, and while relatively slow, he'll pack one hell of a punch if he gets in your face. Watch out for his lunges, and make sure he doesn't grab you. If he does, you'll be able to hammer the X/A button to break free, but it might cost you a bit of health.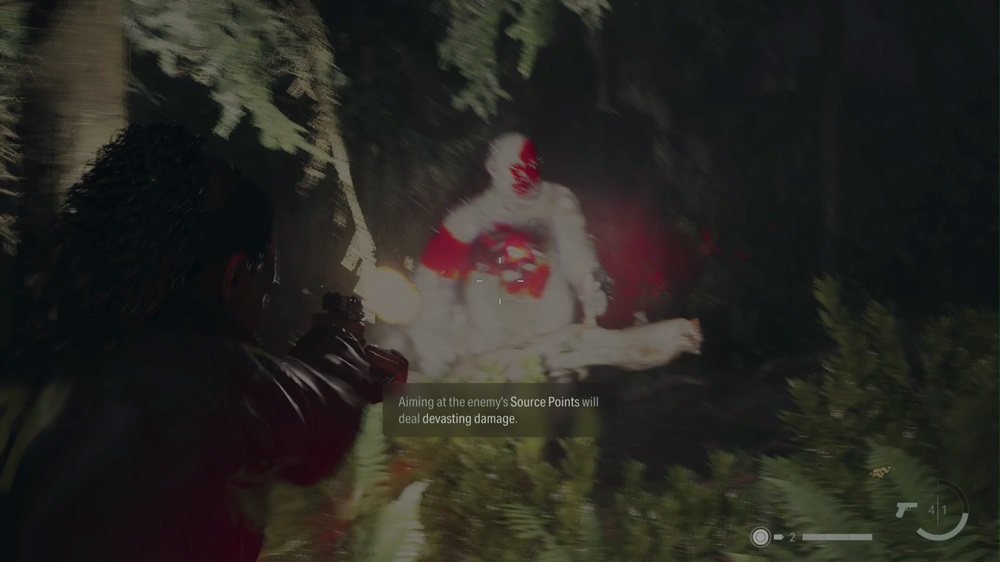 How do you kill him?
There's a bit of a tutorial here, which gives you some guidance on how to defeat him, as it'll tell you that the glowing red spot on his body (after holding R1/RB with your torch) is a weak spot. So, with the shotgun, use it to fire your rounds directly at it to get a head start. Try to maintain your distance after that, and try your best to fire a few rounds of your pistol at him when he's not to close. After a while, he'll disappear once he's taken enough damage. Use this time to heal yourself and reload.
There are various red boxes with ammo and health attached to the poles as you circle through the rocks on the edges of the area, as well as in the grassy areas. Fundamentally, maintain your distance, avoid close combat, and make use of the breaks between the three phases, and that should be enough for you to defeat Nightingale in Alan Wake 2.