Release Date
February 28, 2023
This is a review of the main campaign and expansion content for Destiny 2: Lightfall, and does not delve into the PvP modes which remain mostly unchanged, nor the Season of Defiance content and endgame.
It seems strange to me, even now, to talk about Destiny 2: Lightfall in a narrative sense. Bungie was legendarily bad at bringing across real narrative context in their game since the launch of Destiny 1 up until the Forsaken campaign in 2018. It was at that point that Bungie seemed to be getting its metaphorical ducks in order, and what followed were some of the best years for Destiny in terms of story.
We had new characters introduced who mattered, old characters who came back with purpose, we had deaths that shook the foundations of the franchise, and villains who posed a credible, palpable threat to the whole of humanity. All of which is set to culminate next year with The Final Shape, the ending to Destiny's "first Saga". But to get to the Final Shape, we first had to contend with Lightfall, the coming of which was heralded as Destiny's "Infinity War moment", an unwinnable fight that would lead to a last, desperate battle for existence. What we got instead was, well, not that.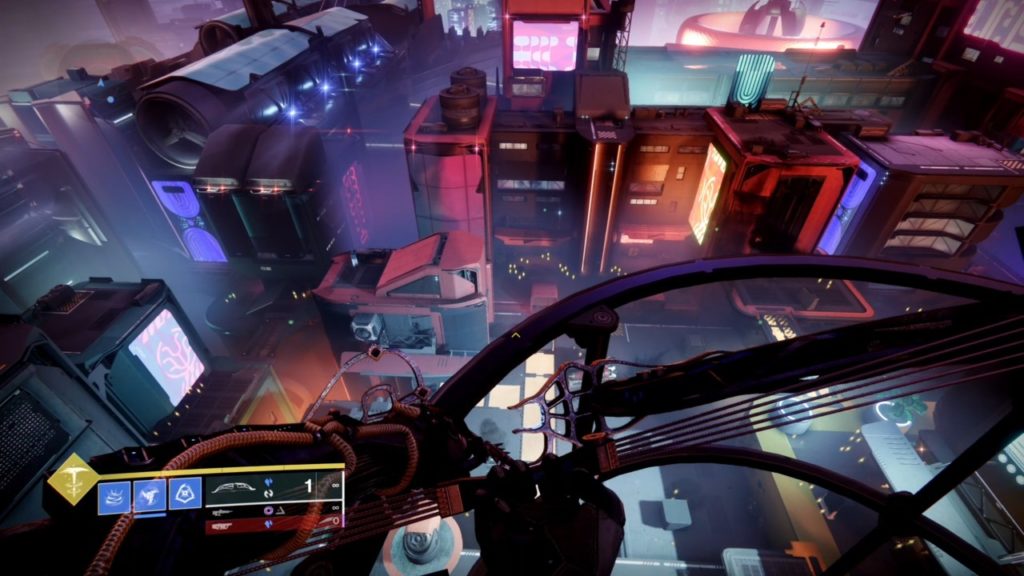 In Lightfall, the Witness has come calling. An ancient cosmic entity that had a personal hand in the Collapse of Humanity, has come to Earth to take the Traveler. The stakes, on paper at least, couldn't be higher. The finale to the Season of the Seraph saw Humanity's greatest defender, the Warmind Rasputin, sacrifice itself to defend the Traveler, while the Traveler itself finally acted in our favour, choosing not to flee, but to stand and fight to defend us. It was a genuinely powerful and emotional moment for the long-suffering fans of the franchise, and for the characters themselves, who finally saw some support from the veritable god they've been following blindly for centuries.
The Witness wants the Veil, a paracausal device somehow connected to the Traveler, which there is a link to on the planet Neptune. The Ishtar Collective, a group of advanced scientists, fled Venus during the Collapse and were never seen again – until now. Turns out they established a city and civilisation on Neptune, where they've remained for centuries. When the Witness and his Cabal fleet attacks and all seems lost, the Warlock Osiris recklessly invades a Cabal ship and your Guardian follows. The pair end up destroying the ship and ejecting in escape pods to the Neptunian surface and the city of Neomuna, where they team up with two genetically-enhanced warriors called Cloudstriders to stop Calus, the Cabal Emperor now working with the Witness.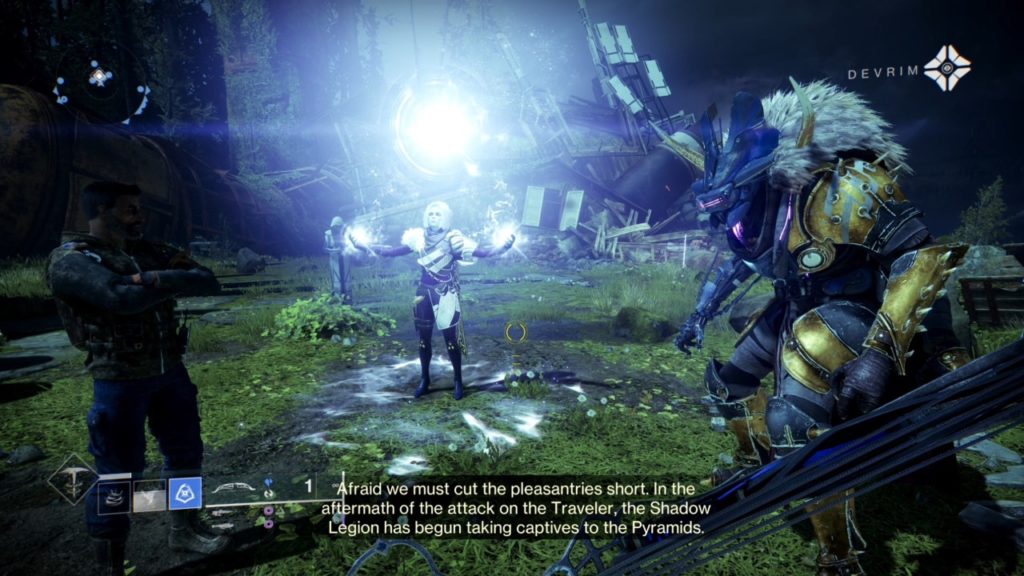 But the issue is that none of this has any context or narrative weight. Nothing feels like it has genuine stakes. For a start, no one knows what the Veil is. Well, the characters do, but the player doesn't, and it's never explained. It's also not explained why, with the fate of humanity at risk, you can flit between Neptune and Earth but none of the other Guardian characters get off their arses. When you go back to the Tower, the Traveler is gone, now in low orbit, and replaced by the ominous sight of the Cabal Shadow Legion fleet, but no one seems to give a shit. It's barely mentioned by the characters you speak to. Only Osiris is with you, an overused character who spends most of the campaign berating you for being useless at controlling Strand, a new Darkness power you're handed when you get to Neomuna like the keys to your hotel.
Ikora is barely involved. Despite showing her emotional depth and willingness to risk everything for the Light during The Witch Queen campaign, in Destiny 2: Lightfall she barely raises an eyebrow. Other characters like Amanda Holliday, Crow, and Devrim Kay feature in the Season of Defiance storyline, but even that will struggle to maintain momentum because of events that I won't spoil in the Lightfall campaign. It's all just a bit of a mess.
It's not helped by new characters Rohan and Nimbus, the aforementioned Cloudstriders. While the former is a gruff old warrior (I say "old", but Cloudstriders are engineered to only live for ten years), the former is an irritating dudebro who uses out-of-place slang and has the emotional consistency of an untied balloon. Both characters are undercooked and under-utilised, and so nothing they ultimately do in the story carries emotional weight.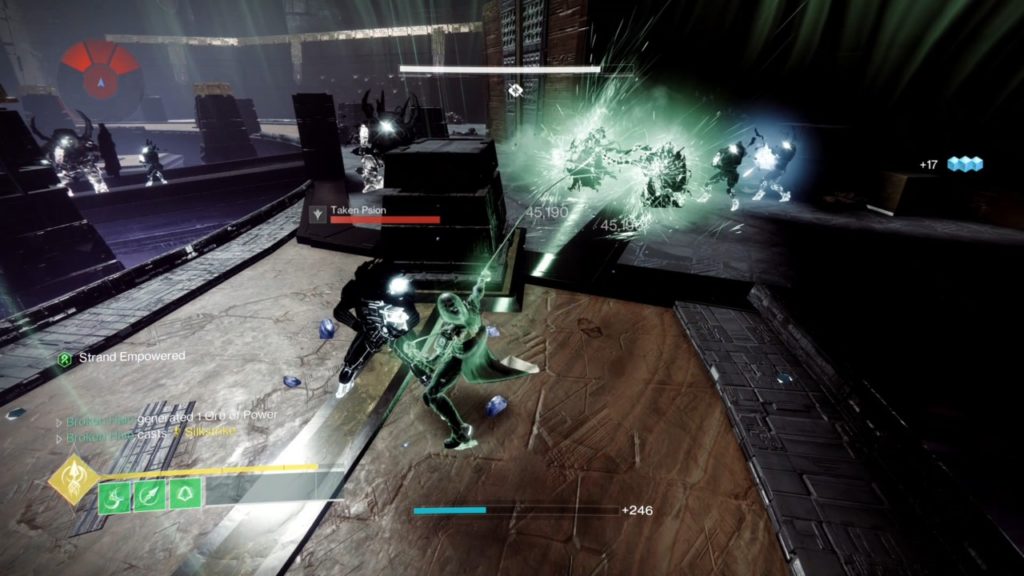 The Witch Queen had the benefit of Savathun, one of Destiny's greatest characters and strongest villains. Her motives and objectives became clear over time, and her depth of character made her genuinely unpredictable. She was also an established, credible threat, and had history with the Vanguard and other characters. The Witness, while incredibly interesting to look at and listen to, has no such depth yet. He's a pantomime villain, who up to now hasn't ever really shown what he can do besides wiping out a few jumpships and ordering Calus around. Lightfall was an opportunity to really raise the stakes, maybe even kill a few characters that matter, and put us well and truly on the back foot. Sadly, it simply doesn't do that, and Bungie has a lot of work to do going into the final year in 2024.
But, luckily for Bungie and for us, the narrative is not the main focus for Destiny 2, and Lightfall is setting up another full year of content, during which time we may well get the answers we seek. In the meantime, we have a new Patrol Zone in the neon city of Neomuna, full of secrets and new Events and activities. We have a new Strike, a new Raid and Dungeon incoming, and several new Exotic Quests to pursue. The Seasonal content looks to recapture some of what we loved about the early years of Destiny, revising the Farm social space and working with some overlooked characters to rescue prisoners from the Cabal.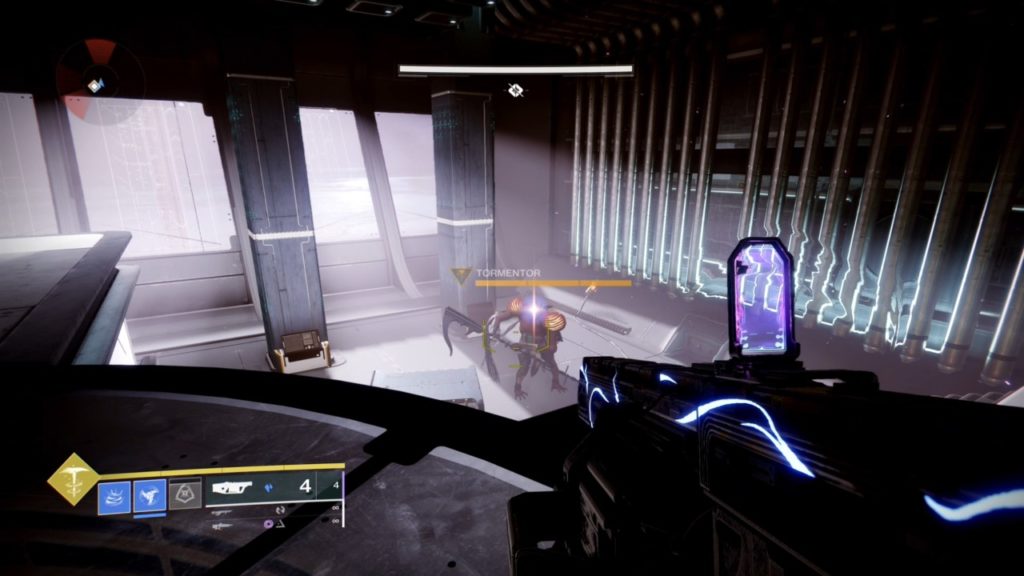 The primary campaign is arguably stronger in terms of gameplay than The Witch Queen. It's more bombastic, and the "80s action movie" feel that Bungie was shooting for is certainly here. Missions are fast-paced and often pit you against hordes of Cabal and Vex, though there's an over-reliance on Strand that is keenly felt when Lightfall is still using it as a carrot-and-stick in the final missions – even delaying the finale while you have an extended training session with it. It's too much of a focus and takes up time that would have been better spent on character interactions.
Tormentors are a much-touted new enemy, one that Bungie assured us would be terrifying. And the first one you meet kind of is. It's not often we get new enemies in Destiny 2. Unfortunately, though, unless you're playing on Legend difficulty, they're really not that tough. They can be stunned, frozen, or blinded like any other baddie, and fights with them often devolve into frantic back-peddling while mag-dumping on them. Aside from a prolonged encounter with two boss versions in the final mission, they're not all that frightening. They are, however, more fun than the bullet-sponge final boss fight.
Beyond the campaign, though, there are quality-of-life improvements that feel like genuine game-changers. The loadout system is exceptionally good, allowing us finally to store specific gear, mod, and subclass combinations that can be changed in a heartbeat. No more juggling mods before a Dungeon, Raid, or Nightfall Strike, and no more leaving your favorite PvP weapon in the Vault before a match starts. The mod system, too, has been overhauled thanks to the new Armor economy.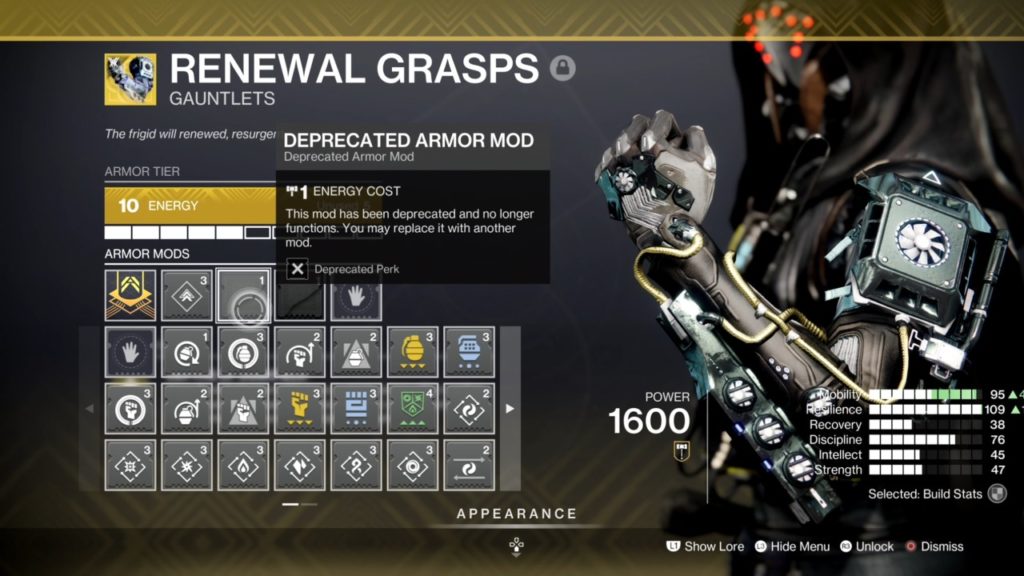 Bungie has removed elemental categories from Armor, and done away with Wells and Warmind Cells that made build-crafting needlessly complex. Time will tell how well these changes service the game, particularly the Meta, but it's a good base from which to launch the next year of content. The Commendation System I've yet to see the benefit of, and having people vote for one another with arbitrary cards like "Thoughtful" and "Joyous" feels like something other games would abandon, not adopt, at this point. It all feeds into the Guardian Rank, a new way to be blindly judged by other players thanks to the circled number by your name at all times. Some of the changes aren't that great after all.
In terms of pure gameplay, game-feel, mechanics and quality-of-life improvements, Lightfall excels. It does more to revitalise Destiny 2's flagging, convoluted systems than any other expansion since perhaps The Taken King, way back when. But the story is a considerable step backwards from the incredible Witch Queen campaign, and Bungie will need to perform some course-correcting magic to get us back on track and keep people invested going forward. At this point, I'd say it's an easy enough recommendation if you're already a fan, but Destiny 2: Lightfall does nothing to improve the game's unintuitive onboarding and confusing lore for anyone else.
Positives
Excellent campaign
Strand is awesome
Amazing quality of life improvements
Negatives
Narrative lacks emotional weight
No sense of escalation in the story
Lightfall does less with Destiny 2 in a narrative sense than previous expansions, but improves the quality of life considerably.