Release Date
June 16, 2023
Last year, EA Sports put out a formula one title that certainly felt better on the tracks, but elsewhere it was a little bare, mainly down to the absence of a follow up to 2021's Braking Point story mode. EA Sports F1 23 not only features the latest chapter in Aiden Jackson's story, it also improves on the racing with the new 'Precision Drive' technology, all in all giving racing fans a much more reactive and fluent time behind the wheel. Codemasters has built a fantastic and realistic F1 experience, and there's more than enough to keep players happy.
So this Precision Drive technology. Are they just fancy buzzwords akin to FIFA's HyperMotion, or does it actually offer something that's noticeable while playing? Well, I felt the controls were clunkier last year, and while they were an improvement on the series, F1 23 is a huge step up. Regardless of whether you're participating in F3 or F1, the changes are pretty obvious. Gliding around the track at breakneck speeds isn't as intimidating, and the ability to overtake and get up close to other drivers won't strike fear into you.
Weaving on longer straights and even going into corners offers up a ton of precision with the smallest flick of the left analogue stick, and breaking feels more responsive. These are powerful cars, and Codemasters has found away to balance precise handling with managing their power. It feels easier to overtake despite the dangers still being present, as acceleration is more accessible across all areas of the track, however, breaking is balanced and provides more control, especially going into tighter corners. There's a focus on grip coming out of corners as well, and it feels as though the developers have listened to feedback from last year.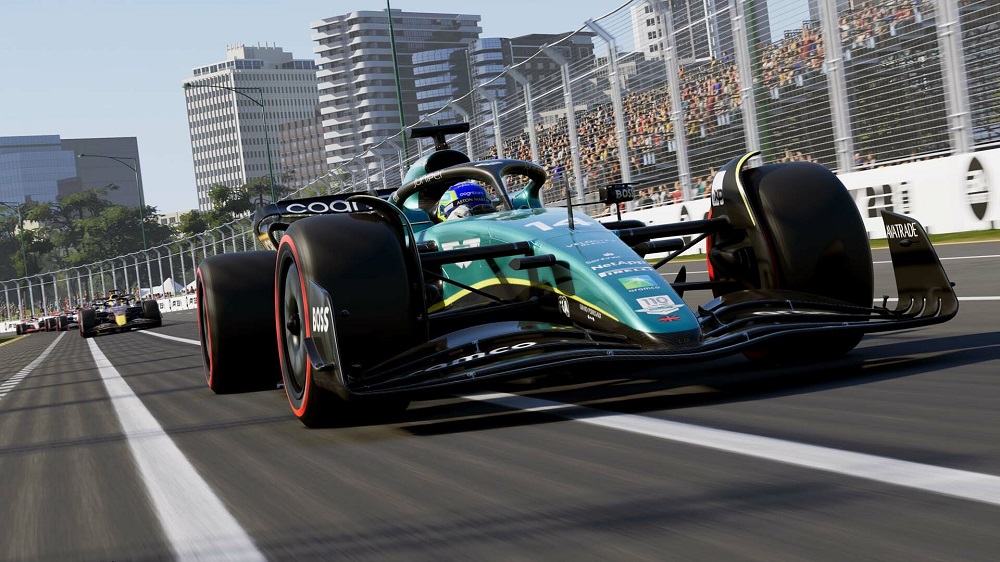 In terms of the latest chapter in Braking Point, the concept is much the same, however, there's more reaction to both your performances on the track and off. It didn't seem to matter how you performed before, as the cutscenes and feedback were all prepared for simply completing objectives. While this is still the case with the cutscenes, your actions are highlighted on your social media feed and in the newspaper headlines. For example, one of my objectives was to finish higher than the cocky Devon Butler, but I ended up landing the podium in second place.
This was pointed out on my feed, as various people were tweeting commenting how impressed they were despite the issues surrounding Konnersport Butler, the team I was racing for. Other objectives such as fastest lap are also mentioned, along with reactions to other happenings going on throughout the season. Aiden Jackson's story now follows him racing for a new team who are having their fair share of engineering problems, not to mention being a teammate of Butler, owned by his manipulative father, Davidoff. It also introduces F2 maestro Callie Mayer to the frame, and watching everyone's story unfold was rather fun.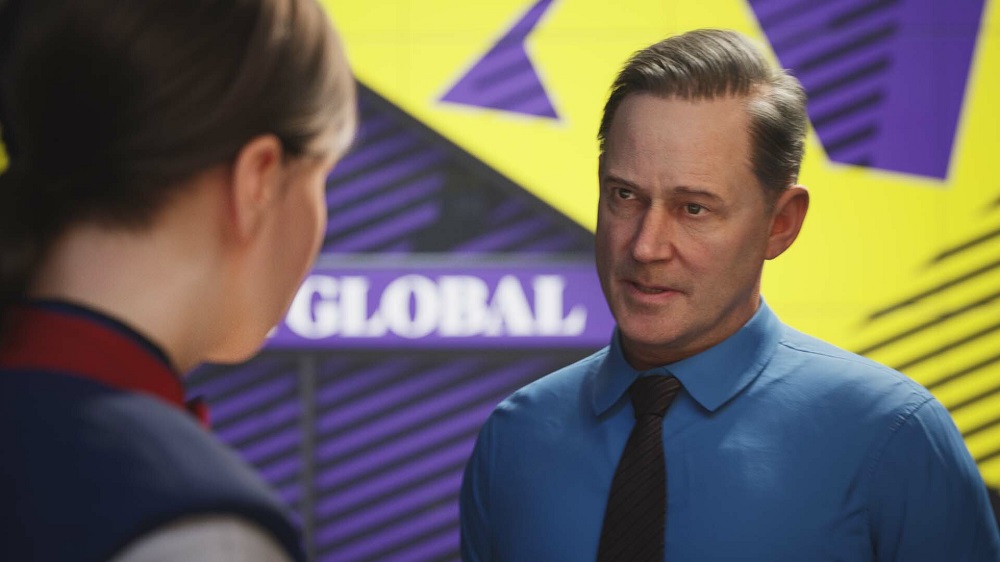 In the past, EA hasn't always got it right, but there's proof that when it hits, it hits hard. Take for example the first entry into the NFL's Longshot storyline; evidence that story can find a place in sports games. Braking Point 2 is no different, and while some of it is a tad predictable, and how much Jackson starts off rather arrogant himself, I still liked it. As various characters, you'll choose how to respond to certain questions from the press, offers from the media, and conversations with team mates and employees. Seeing Casper Akkerman return was also cool, especially with his inclusion into Konnersport.
The Career mode feels similar to last year, although there have been some refinements to reflect the real-world ratings of teams and drivers. There're more racers to choose from, and the inclusion of the 35% race distance and red flags can now be selected for the most up-to-date, realistic experience. You can also participate in the Las Vegas and Qatar circuits for complete immersion in the sport, and the general animations feel more varied that F1 22, adding new visuals along with an immerse commentary set up. While there aren't any massive additions, it feels as though Codemasters have gone for balance and refinement, which both seem to have been easily achieved.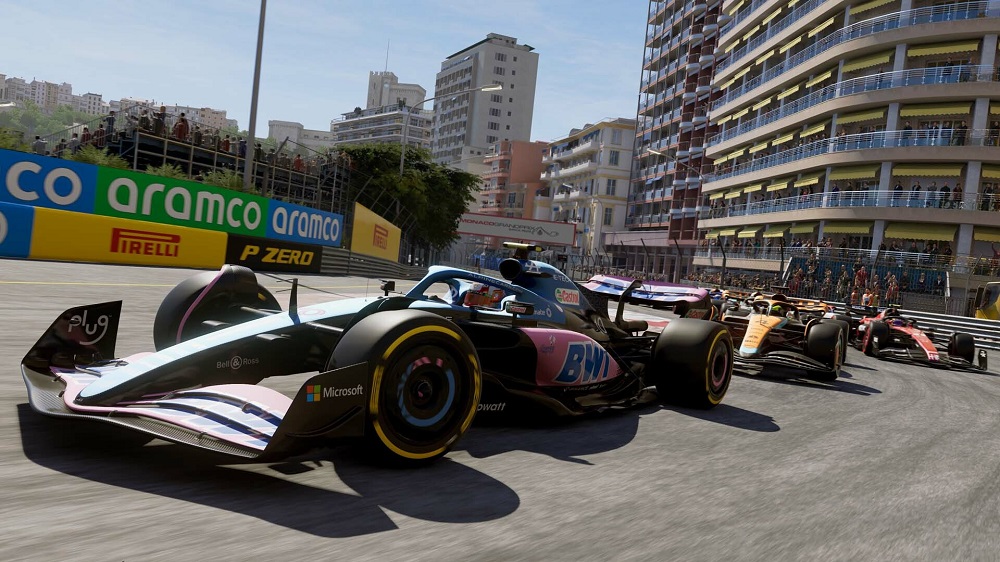 F1 World seems to have combined the lacklustre F1 Life and its online elements to provide a bulkier experience. You can unlock supercars, create your own, and customise your appearance and your home, while at the same time take part in races that reflect the real-world season. Unfortunately I couldn't try the mode out due to pre-release, but I love how it looks, and making the mode feel more important and a lot more substantial is definitely a step in the right direction.
Whether you're looking for the most realistic F1 experience in how it controls and looks, EA Sports F1 23 has nailed it. Races are thrilling and the attention to every little movement to the controller is reflected instantly, providing complete control on the tracks. Visually it's impressive, both with how the courses look and how the animations are presented, and the sounds of the cars on the circuits are more than impressive. If you felt like last year's entry wasn't quite enough, or didn't offer you the best racing experience it could, this is definitely a big step in the right direction.
Positives
More precision in handling
Various improvements in braking and acceleration
Looks incredible
Braking Point 2 is enjoyable
Negatives
Career mode feels unchanged
Story is a tad predictable
EA Sports F1 23 is an improvement on last year, bringing back the enjoyable Braking Point story, and providing better control on the track.