I don't know what it is about these kinds of games, but there's something relaxing about building a railway empire and watching it grow. I felt the same way when playing Transport Fever 2 and this is no different. Maybe it's seeing the fruits of your labour grow in all the intricate menus, or maybe it's simply hopping on board and appreciating the scenery as you travel across country from one station to the next. Whatever it is, transport sims can be fun, and Railway Empire 2 is no different. It's been over five years since the first was released, and a lot has changed. Certain elements have been made more streamlined and easier to grasp, and a lot of work has been put in to provide the player with plenty to do.
The bulk of Railway Empire 2 takes place in the campaign, where you'll get to experience the rise of the locomotive across the world. It provides an extensive tutorial where you're given a ton of guidance for how the fundamentals work. Sometimes when games are this detailed, you can be overwhelmed by what to do and how to manage your empire. While there is a lot you'll have to learn, the campaign doesn't rush you, and you always have plenty of time to do what needs to be done. There's also a 'Tips and Tricks' menu that offers all kinds of details to help you along the way.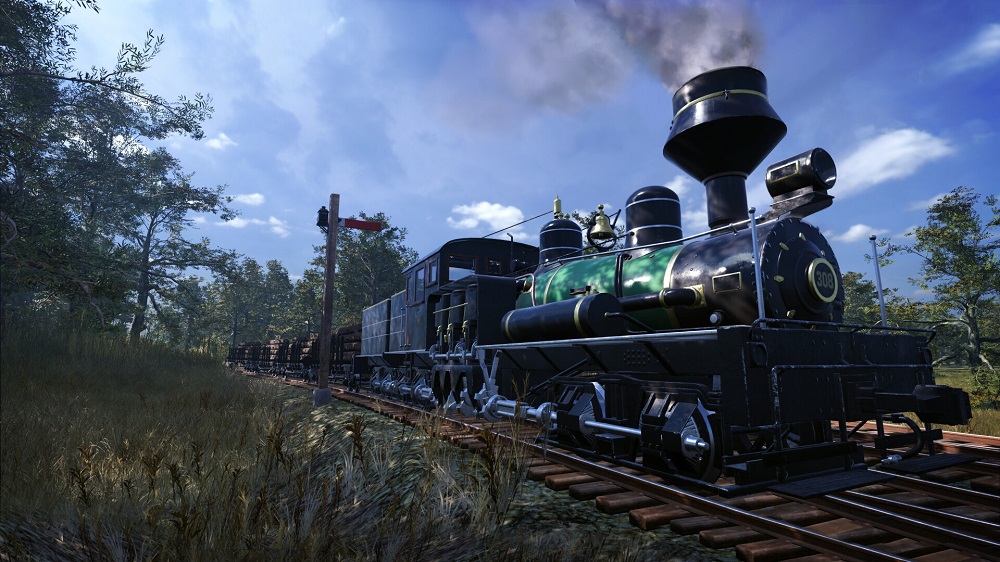 The main goal of Railway Empire 2 is to build railway lines to transport goods like wheat, meat, and cloth across the continent as cost effectively and efficiently as possible. You start by building two railway stations, tracks to join them, assigning railway routes, building gridirons to allow an effective flow of travel, and issue trains to get the job done. Maintenance and supply towers need to be build along the tracks, and making sure your lines don't have lots of tunnels or bridges is the best way to save money. You're always weighing up cost with efficiency, and this makes what you do one of the most engaging elements.
It's been made easier to lay down tracks in Railway Empire 2 which is vitally important as its the basis of everything you do. Railway stations can have up to eight lines, meaning you can connect them to various mills and yards that produce key resources, along with joining up cities across the globe. You're given constant guidance as to how much a line will cost so as not to dip into your budget too much, however, as you progress, you can take out bonds and pay it back, buy out the competition, and thrive in a multitude of ways to make sure your funds are always topped up. You can also expand your stations to include a wealth of options to improve both productivity and appeal.
Making sure you have hotels at stations allow passengers and mail to change trains. Warehouses help to keep more stock of valuable materials so they don't impact supply runs. Productivity needs to be at an optimal level for your cities to grow, and as your population grows and you complete the various tasks throughout the campaign, you'll be given the ability to research new trains, buildings, and more via Innovation Points. I'm describing it at its most basic level, but the attention to detail and level of crafting in how you go about thriving in the locomotive world is fantastic. You can even hire saboteurs to damage rival train companies, and while this doesn't have to be done, it offers yet another way to approach how you build your empire.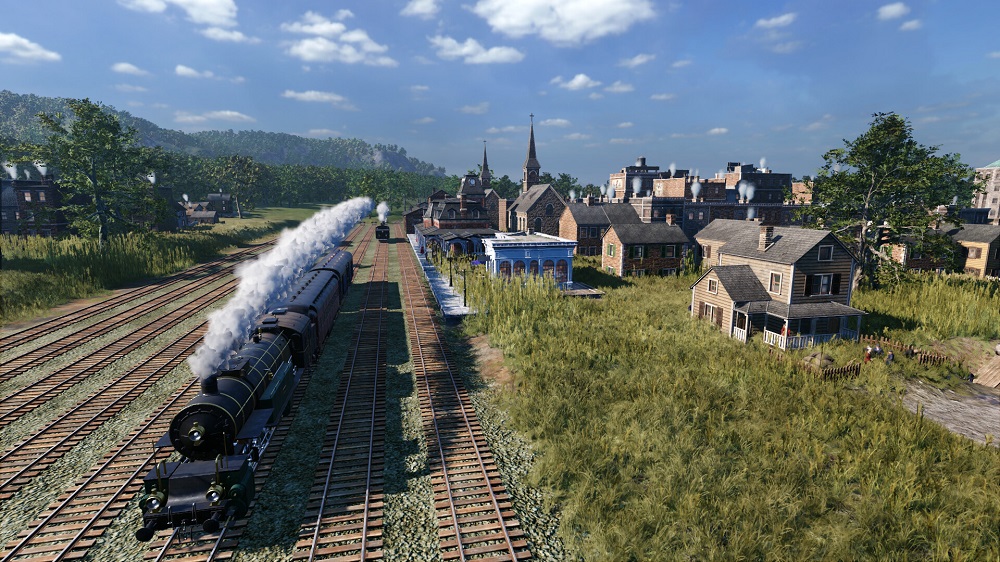 Railway Empire 2 doesn't have the greatest of visuals, but there's so much detail. From high above the map, you can see a the country and its various cities and supply points, but when zooming in, you can see people going about their lives, intricacies in the designs of train stations and the trains themselves, and more. I loved using the camera view of the trains to go from one place to the next, pulling the horn and relaxing as we picked up our next shipment of corn. It was a nice break from the dealings of my company, but those business decisions were equally as exciting. Hiring employees, trading, buying properties – I enjoyed it all.
Outside of the campaign, there're a ton of scenarios for you to dive into, along with a free play mode that allows you to set your own parameters. Gaming Minds Studios has given players a ton of options for how to play, and whatever mode you favour, building your empire is both exhilarating and engaging. Some players might be put off by the wealth of options, but take your time to learn its intricacies and there's hours of gameplay to enjoy. Making mistakes is part of the process, and after a few small stumbles, I was able to make the most out of Railway Empire 2.
Positives
Detailed tutorial
Lots of options to build your company
Nice presentation
With a wealth of options and plenty of ways to build your company, Railway Empire 2 is lots of fun, offering countless hours of content.