This week's first Re:Port Review features two big ports and one new release. If you're new to the Re:Port Review, I look at the Switch ports of older games, how games use Switch specific hardware, and just Switch games in general in a feature that is supposed to be weekly. I say supposed to be because release schedules and embargoes make the schedule go a bit haywire. This Re:Port features Armello, Warriors Orochi 4, and South Park: The Stick of Truth.
Armello
Originally released on PS4, Xbox One, PC, and iOS platforms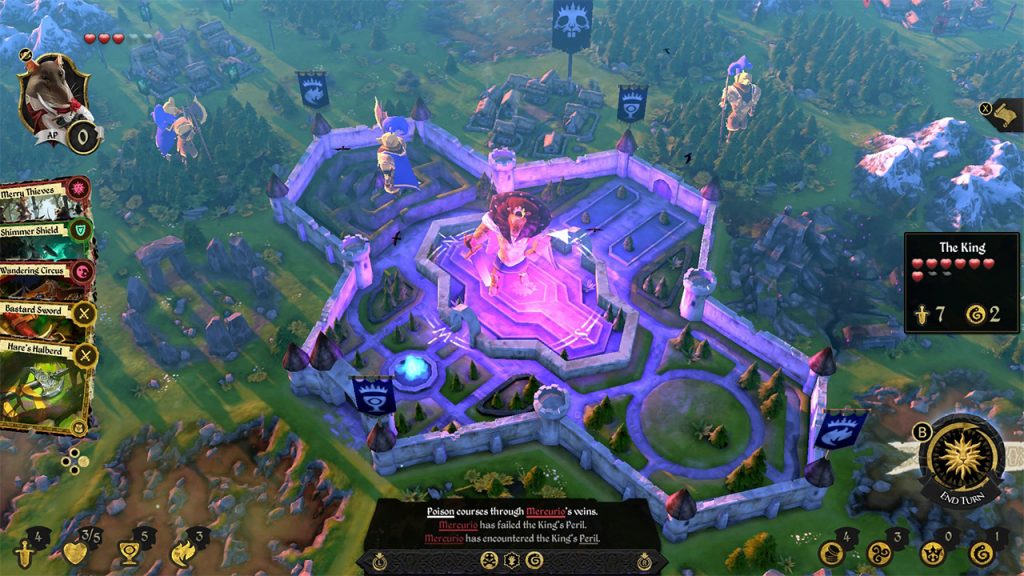 Armello from League of Geeks has been something I'd been wanting to play for a while. When it was first announced for iPad years ago, I had my mind set on checking it out when it eventually would hit iOS. Things changed over the years and it hit PS4 and PC platforms first before seeing a release on iOS earlier this year. Despite getting it on iOS, I never really played it much but the Switch release is where I finally dug deep into it and after the first patch that hit, I can safely recommend this as an excellent version of Armello.
Armello is a digital board game with turn based mechanics set in a gorgeous fantasy world. It does a great job of making a tabletop RPG come to life. The Switch version has both singleplayer and multiplayer modes. If you aren't interested in multiplayer, you can even set it to just be an offline version where you play the singleplayer mode but can still check out other aspects of the game.
This review is based on patch 1.01 that added touch screen support and fixed some other issues. I hate when games that see mobile ports jump to Switch without touch screen support. It always feels like a missed opportunity since the Switch has a good capacitive touch screen unlike the resistive nonsense you need a stylus for. Armello supports both touch and button controls and the combination of both makes this my favourite version. You can use the button controls for almost everything and use touch to progress conversations and pan around the map. It is best of both worlds. You can play it all with touch but the handheld mode's biggest issue is the text size and touch targets being a bit too small. It looks great in both modes. If it gets a few patches to address the performance issues that occur erratically, this can become the definitive version. It supports the Switch video capture as well and has a nice icon for the home screen. With over 300 games on my Switch, I'm one of those people who likes having a good looking icon for games played often.
Armello is a great showcase of how a game on mobile and other consoles can be adapted for the Switch. It has a few performance issues but runs great for the most part. The only big issue that needs to be addressed is the text size in handheld mode. Other than that, this is well worth your time if you've been thinking of checking out Armello on the Switch. In a lot of ways Armello reminds me of Nine Parchments. Both games managed to make the fantasy setting feel like a real storybook experience even though the games aren't similar at all gameplay wise.
8.5/10
Warriors Orochi 4
Simultaneously released on PS4, Xbox One, Switch, and PC with a full PS4 review coming soon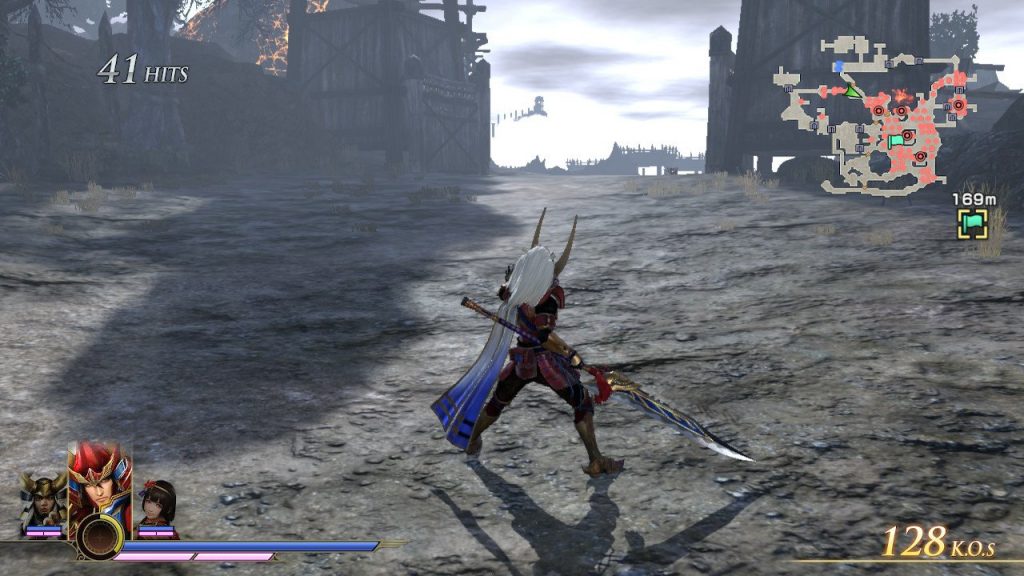 Koei Tecmo has been a great supporter of the Switch since it launched through new releases and ports of old games. For some reason, a lot of the titles they brought back for Switch that have English localisations like Romance of the Three Kingdoms XIII and Samurai Warriors: Spirit of Sanada remained in Japan only but they have been consistently putting out Switch versions alongside PS4 and PC releases when possible like the new Atelier game or even Nights of Azure 2. After seeing how Fire Emblem Warriors and Hyrule Warriors ran and looked on the Switch, I was interested to see how the new Warriors Orochi release would be.
The Warriors Orochi franchise has a very weird numbering system for entries. Warriors Orochi 4 in Europe and North America is actually the 5th entry in the franchise and is called Warriors Orochi 3 in Japan. The Warriors Orochi franchise is basically a greatest hits like game that sees characters from both the Dynasty Warriors and Samurai Warriors franchises from Koei Tecmo come together into one massive game that has new mechanics and a new story. The story mode for this release is told in visual novel like cutscenes with only Japanese voice acting (a regression from Dynasty Warriors 9) and English subtitles. The big draw here is the beyond huge playable cast of 170 characters. While I did get into Warriors games through the Dragon Quest Heroes release on PS4, my favourite games so far are still Samurai Warriors 4 and Samurai Warriors 4 Empires.
Warriors Orochi 4 on Switch doesn't make great use of the Switch's hardware features but it isn't a toned down (content wise) version of the game. Last generation saw a few handheld versions of Warriors games built for 3DS and Vita that weren't great before Koei Tecmo managed releasing some great ports. Warriors Orochi 4 on the Switch is the same game as the other consoles but it suffers from visual and performance issues. The performance never feels stable. The frame rate takes a hit even more when you use any abilities with lots of effects. While the character models for main characters look nice in both modes, the stages look bland. There is also a ton of visual pop in at super close range. It is distractingly bad in some stages where the pop in loads in half of a certain building or location and it looks like the game is glitching in the area.
Overall, I cannot recommend this version of the game in its current state. Warriors Orochi 4 has some interesting mechanics added to an already fun gameplay but the performance and visual issues that persist almost across the board on Switch make it a version you should skip for now until patches arrive. If you enjoy Warriors games, you likely already have the Nintendo published releases and those are a lot more polished and overall better experiences than Warriors Orochi 4. I've been waiting for a proper Koei Tecmo warriors release on the Switch since I prefer portable play and sadly the wait was not worth it for this.
6/10
South Park: The Stick of Truth
Originally released on PS3, Xbox 360, and PC platforms before seeing ports to PS4 and Xbox One and scored 9/10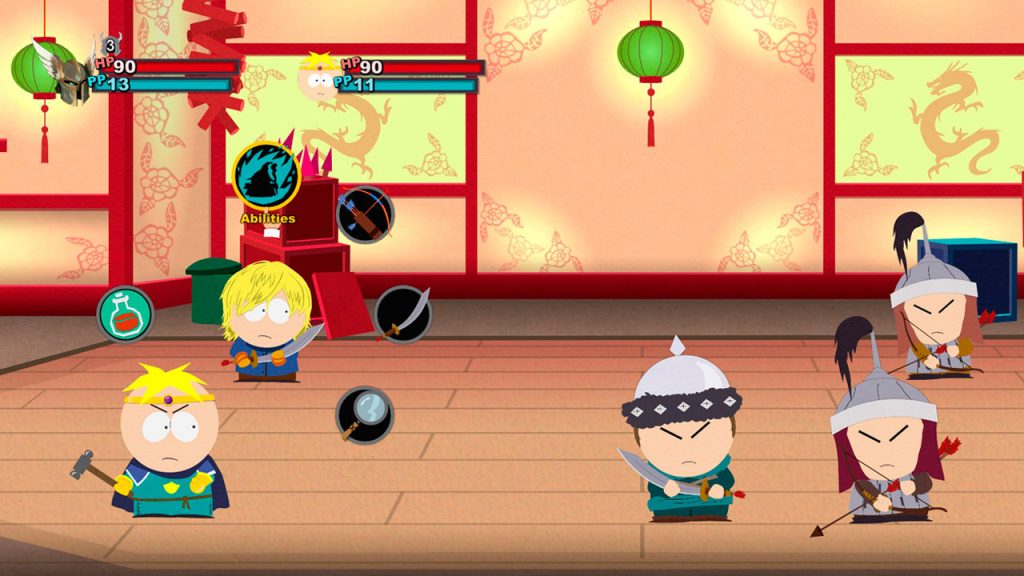 When Ubisoft announced The Fractured but Whole for Switch, everyone was wondering if The Stick of Truth would be included for free like it was for other platforms. That didn't end up happening but Ubisoft finally announced the port for Switch as a digital only release months later.
South Park: The Stick of Truth runs great on current generation systems so I was curious to see how the Switch version turned out. While the frame rate is lower across the board here, the big issue lies in one aspect of the performance. There's minor stutter introduced while moving around that isn't consistent in when it happens. Some areas feel worse than others. This is very noticeable and annoying given the animation style during movement across areas. Other than this, the port is very good. It looks excellent in both handheld and docked modes and has a nice use of rumble. If you're curious, the EU release on Switch is still the censored version and not the uncensored release that is available in some other regions.
Ever since it released on last generation consoles, The Stick of Truth is still considered the best South Park game by many people. Having it on the go is great. Hopefully this stutter gets addressed in patches. If you've never played this before, even with the random minor stutter, this is still a great game and likely Obsidian's one and only release on the Switch. If you've played it before, there really isn't anything here that warrants a second or third purchase.
7.5/10