Switch Re:Port Review #35: Horizon Chase Turbo, SEGA Mega Drive Classics, Battlezone Gold Edition, Windjammers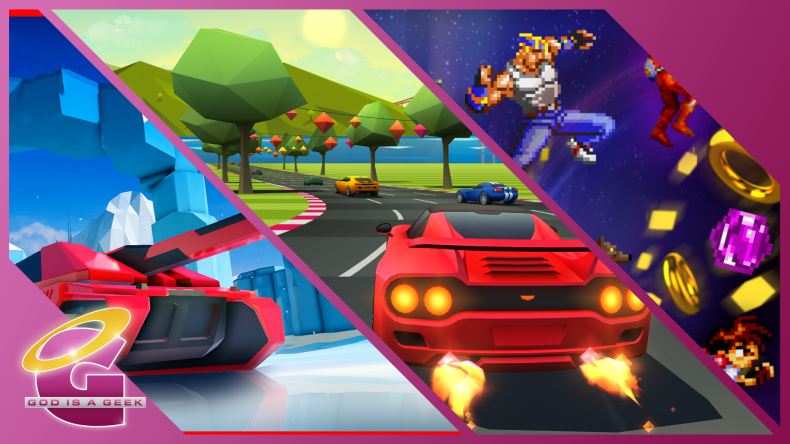 The Switch Re:Port Review is back after an extended break also known as Red Dead Redemption 2 and Persona Dancing time. This Re:Port Review features the long awaited ports for Windjammers, SEGA Mega Drive Classics, and more. If you're new to these posts on God is a Geek, I look at Switch ports of newly released games, older games, how games use the Switch features, and more.
Battlezone Gold Edition
Mick Fraser
Originally released on PS4, Xbox One, and PC platforms and scored 8.5/10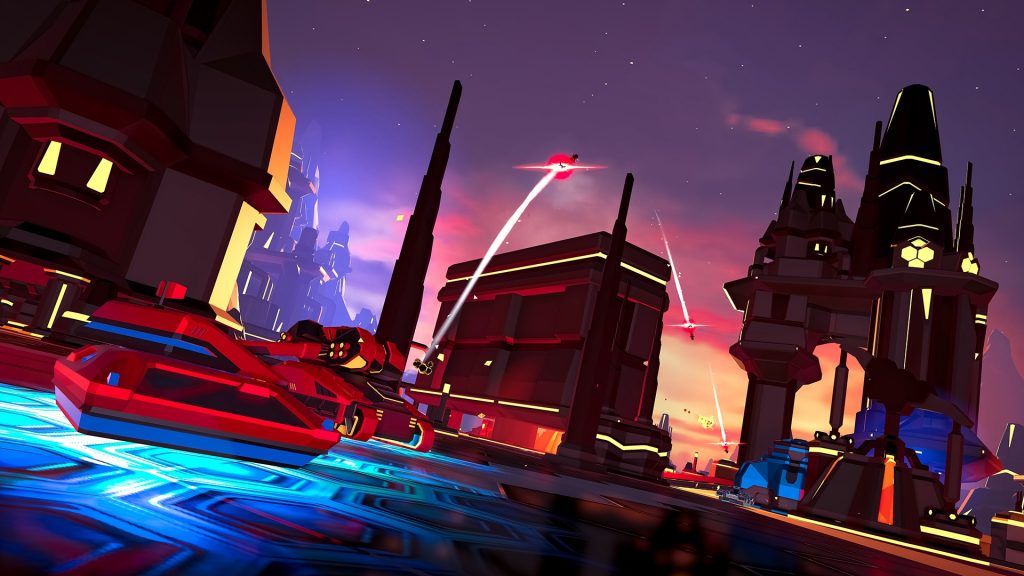 Battlezone is a different beast to most other tank games out there, in that it plays more like a traditional FPS than a vehicular combat sim. It's fast-paced, and much more focused on instant action and explosive gratification than boring things like realism and physics.
The Gold Edition launched on Xbox One, PC and PS4 in May, removing the original release's VR requirements and replacing them with a slick, responsive FPS control scheme. The Nintendo Switch version is a straight port of the Gold Edition, with the same grid-like mission map and adjustable campaign.
A bare-bones story tells of a future where a powerful AI has decimated humanity, and only you and your Cobra Strike Tank can save the world by reaching the AI's core mainframe – which in the tradition of the best schlocky action stories is hidden inside a volcano. Each mission will see you jumping to a new space on the grid and entering a randomly-generated map, wherein you'll be tasked with various mission parameters like destroying a certain number of enemies, hacking databanks or breaching heavily fortified strongholds.
As you progress you'll unlock different weapons and upgrades, and a total of a dozen tanks. The only real downside to Battlezone is that it's not overly varied in terms of aesthetics or enemy design. Almost all the enemy ships and structures are bright red, and the angular, AR-looking environments are fairly bland and nondescript.
The Switch port doesn't bring anything new with it, sadly. It's an exact replica of the Gold Edition released on other platforms, with no utilization of the Switch's touch or motion controls. That said, it's still a remarkably playable game, and the inclusion of online multiplayer adds legs as well as an extra layer of challenge. I didn't notice any detectable slowdown in the Switch version, and there's very little difference between playing handheld and docked.
Nintendo Switch certainly doesn't have an abundance of first person shooters, and so Battlezone Gold Edition fills a definite gap in the catalogue, and its super-fast pace and simple premise will appeal to those who like to jump on and kill ten minutes in handheld mode.
8/10
Horizon Chase Turbo
Originally released on iOS, Android, PS4, and PC platforms before seeing a Switch and Xbox One release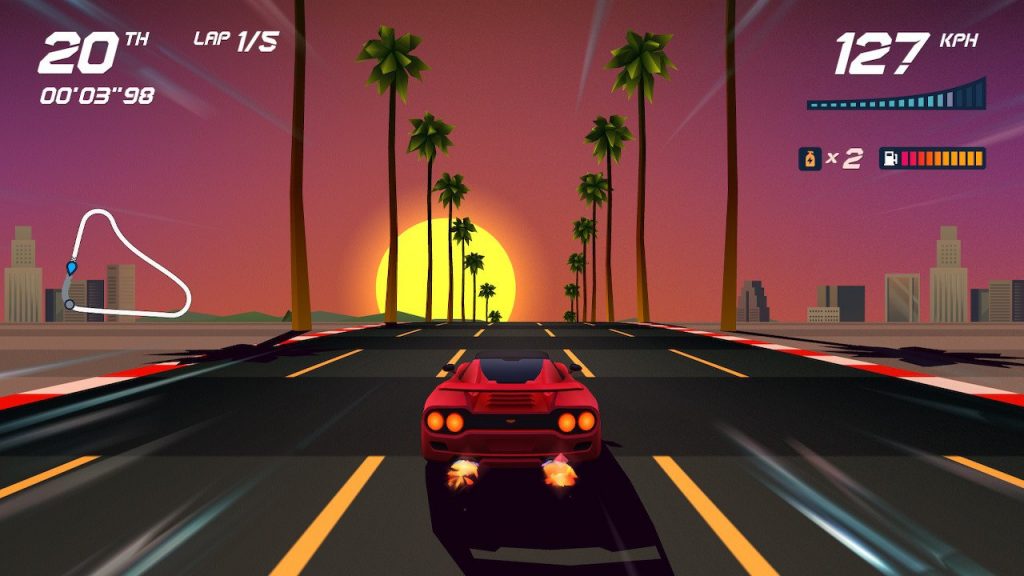 There are loads of new games that pay homage to older titles through references, borrowed mechanics, and the likes but few manage to capture what made the originals special. Horizon Chase on iOS is one of my favourite games on the platform for a lot of reasons. It manages to capture what I liked in Out Run but with a modern aesthetic that feels like a direct follow up to the late 80s. It also controlled brilliantly on touch and I was more than excited to play it on Switch after putting a ton of time into it on iPhone and iPad.
Horizon Chase Turbo is basically the best version of Horizon Chase and an essential racing game for the Switch. It looks great in both modes and runs brilliantly. There are a few hitches during menu transitions but the actual gameplay is great. It has a plethora of content spread out across different locations and with a pretty decent upgrade system for the cars in game. This is exactly what I wanted in a console port of one of the best mobile racers out there.
When it comes to Switch specific features, it is slightly disappointing that the touch controls and touch in general isn't a thing for this game. Any mobile game that comes to Switch should retain touch options. You can play on a single Joy-Con against a friend in local co-op which is always nice.
It almost feels like Horizon Chase did to Out Run what Octopath Traveler did to 16 bit era JRPGs when it comes to feel and visuals. If you need something to satiate your old school racing desire before Out Run shows up next year, get this. It is a must play title.
9/10
SEGA Mega Drive Classics
Originally released on PS4, Xbox One, and PC and scored 6/10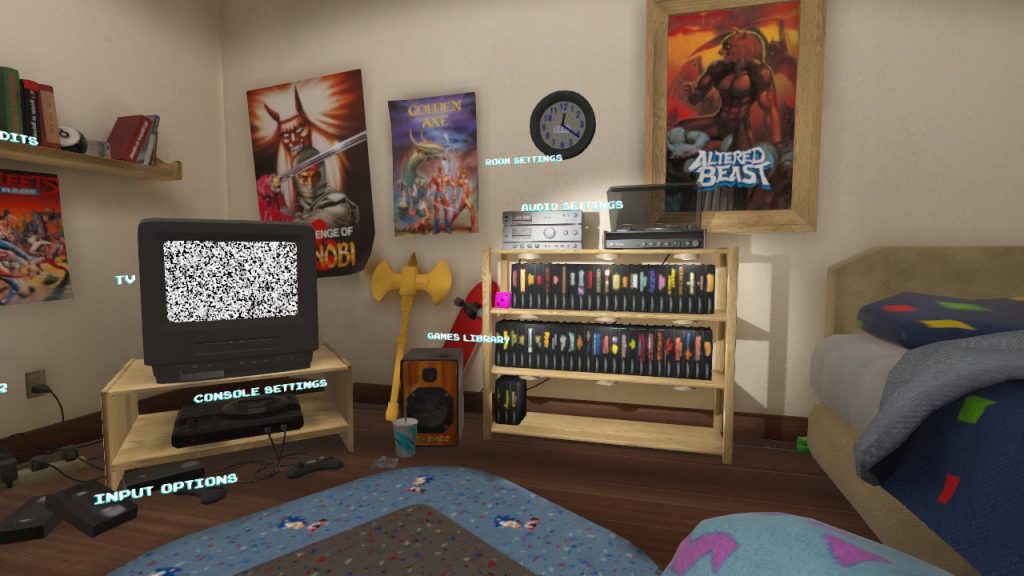 The Switch is becoming quite the home to retro game collections with various kinds of collections and standalone releases. Capcom has been bringing older games across multiple collections with tons of extras like the Beat Em Up Bundle and the various Mega Man collections. Zerodiv has been porting some great Psikyo collections and we've seen SEGA do fantastic releases through SEGA AGES. When SEGA Mega Drive Classics was announced for other platforms, I thought SEGA AGES was the replacement for Switch but that wasn't the case because the same collection is hitting Switch next week and it is disappointing overall.
The whole room aesthetic was annoying on PS4 and Xbox One and it is even worse on Switch. Thanks to the lower resolution of this portion of the collection, things look rough right from the get go. Navigation is slower than it should be and it takes quite a bit of time to go from booting up this collection into a game you want to play. The NES Online app has really spoiled me here. The games here are hit or miss with some really essential classics included to some plain bad games like Altered Beast. This definitely feels like a collection aimed at people who just want to buy a collection of older roms and not actually regularly play games.
When it comes to using Switch features, you can use the touch screen to pan around the room to get into a game. This release even supports single Joy-Con co-op play for supported titles. You obviously won't be able to use the fast forward and rewind functionality since those buttons aren't available with the single setup
Having spent a good amount of time across other collections on the system and even Nintendo's NES Online app, this is easily the worst collection of older games on the Switch in terms of overall feel. While it has loads of games for the asking price, I would rather spend more and buy quality releases piecemeal or buy another collection for the Switch where there is a lot more to the release than just old roms with a few extras.
5/10
Windjammers
Originally released on PS4 and PS Vita and scored 9/10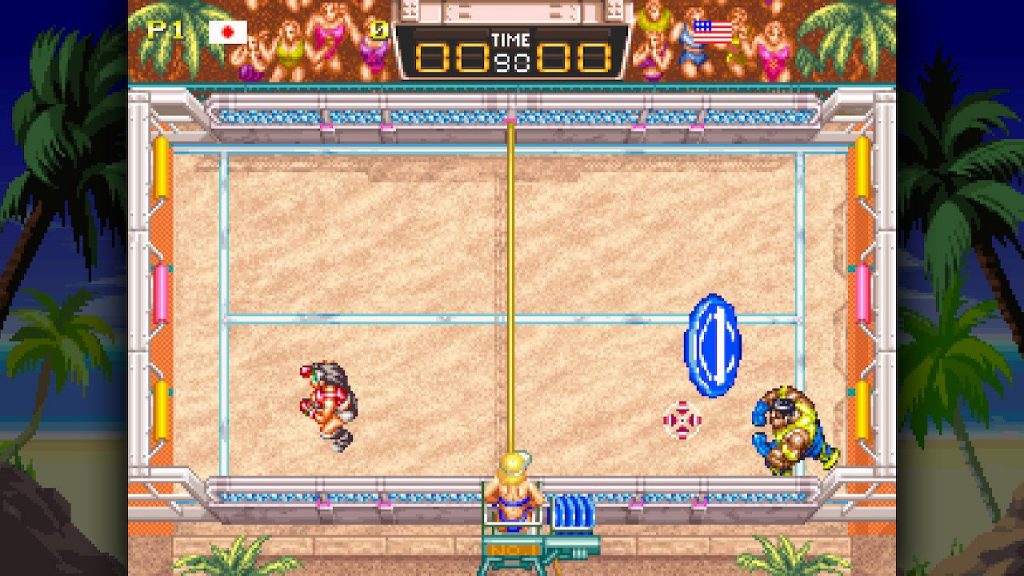 When Nick reviewed Windjammers on PS4, he said it was a perfect fit for the Switch. As is the case with most games, that is true thanks to a port arriving for Nintendo's hybrid console a few weeks ago. If you've never heard of it, Windjammers is a super fast paced version of pong meets air hockey with a frisbee. It feels like a hybrid of those games with some fighting game mechanics and while that seems like something that will not work on paper, it is sublime.
On the Switch, Windjammers does everything right. It supports single Joy-Con versus play, runs superbly, and looks excellent in both modes. BlitWorks is responsible for the port so you know it is going to be great. The Switch version supports local wireless versus play as well which is not available on PS4. While the core game might have a bit too few modes for some people, I'm more than happy with the content here. I hope more classic games like this are brought back to modern devices from DotEmu.
Windjammers is something I never thought I wanted until I played it. Having spent a decent amount of time on it across PS4 and Vita, I'm glad to have yet another indie I played often available on the Switch through such a great port.
9/10