Release Date
December 20, 2016
I wasn't sure I'd be able to return to Clementine after the events of The Walking Dead Season Two, mainly because it had left such a hole in my heart. It had tore through every barrier I'd tried to put up after one of the characters I'd grown attached to died, and broken my soul watching other characters suffer with their own pain and loss. Waving goodbye to Kenny was the final straw, and as he walked away, I was sure I'd never be able to return to Telltale Games' take on Robert Kirkman's apocalyptic masterpiece. But here we are.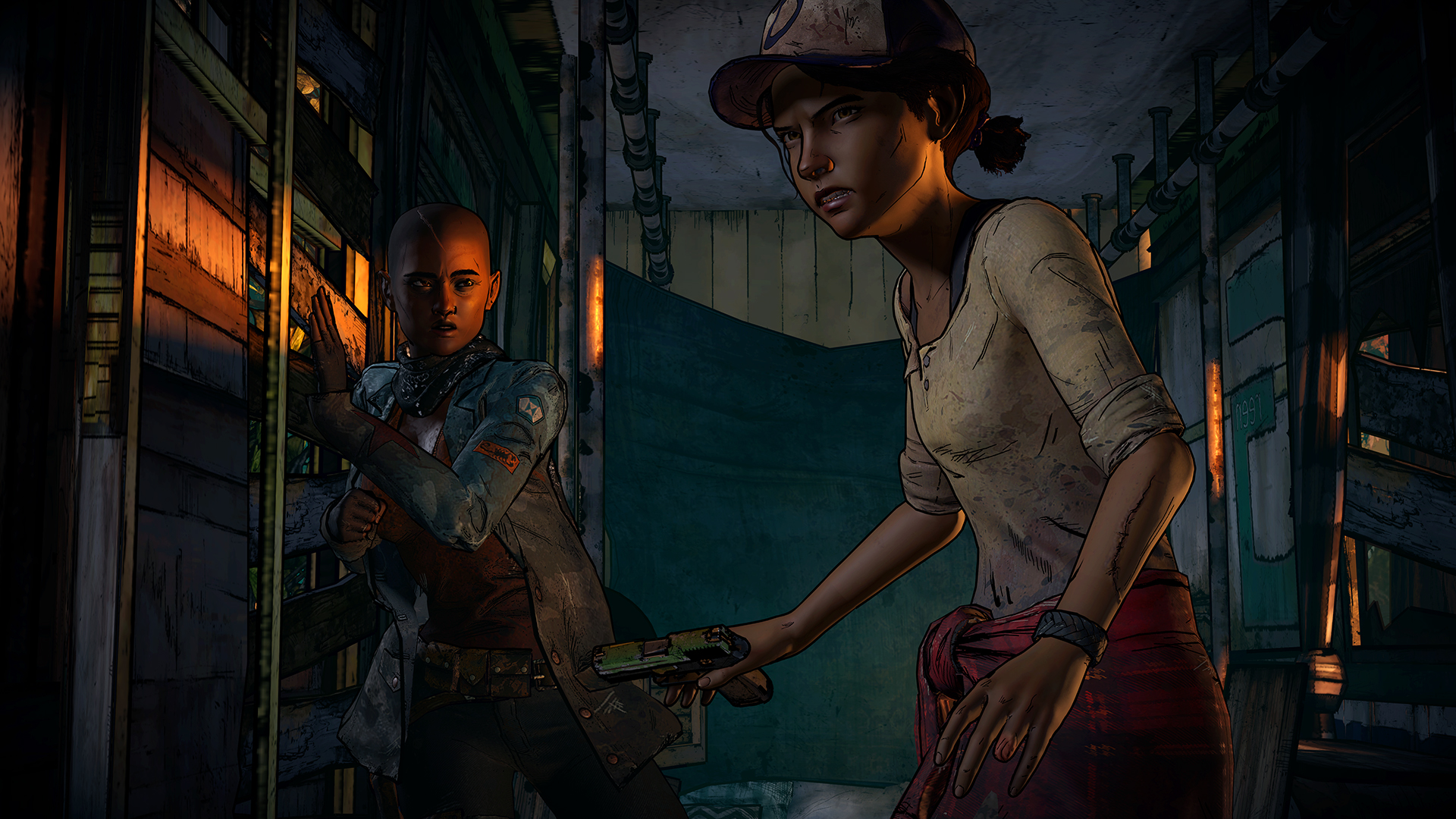 The Walking Dead: A New Frontier is the newest chapter in Clem's story, and Ties That Bind: Part One and Two introduce us to an older, harder Clementine. It was great to see her after all this time, but she's not the same girl we left at the end of Season Two. There's clearly something different about her now, and there's something unnerving about it. We learn quite a bit about what happened to her since we last saw her which makes things a bit clearer, but Clem is a shell of who she was–all of her innocence is gone, and the people she loved are a distant memory.
Telltale has decided to give her a back seat for now, at least in the first two episodes anyway, as Javier Garcia (or Javi) takes centre stage. He's a likeable guy–the type of character you've got no problem following throughout–but he lacks the emotional depth of say, Lee or Kenny. It's early days though, and as we learn more about his relationships with sister-in-law Kate, and his brother David, things will start to feel more personable.
At the start of Ties that Bind, there's a brief back story which shows how Javi ended up on the road with his sister-in-law Kate and her two step-kids Gabe and Mariana, and it also gives you an idea how the beginning of the end of the world was for him. There's also a nice set up of things to come between Javi and his brother, David. They've got a tumultuous relationship to say the least, and there's plenty of mileage there.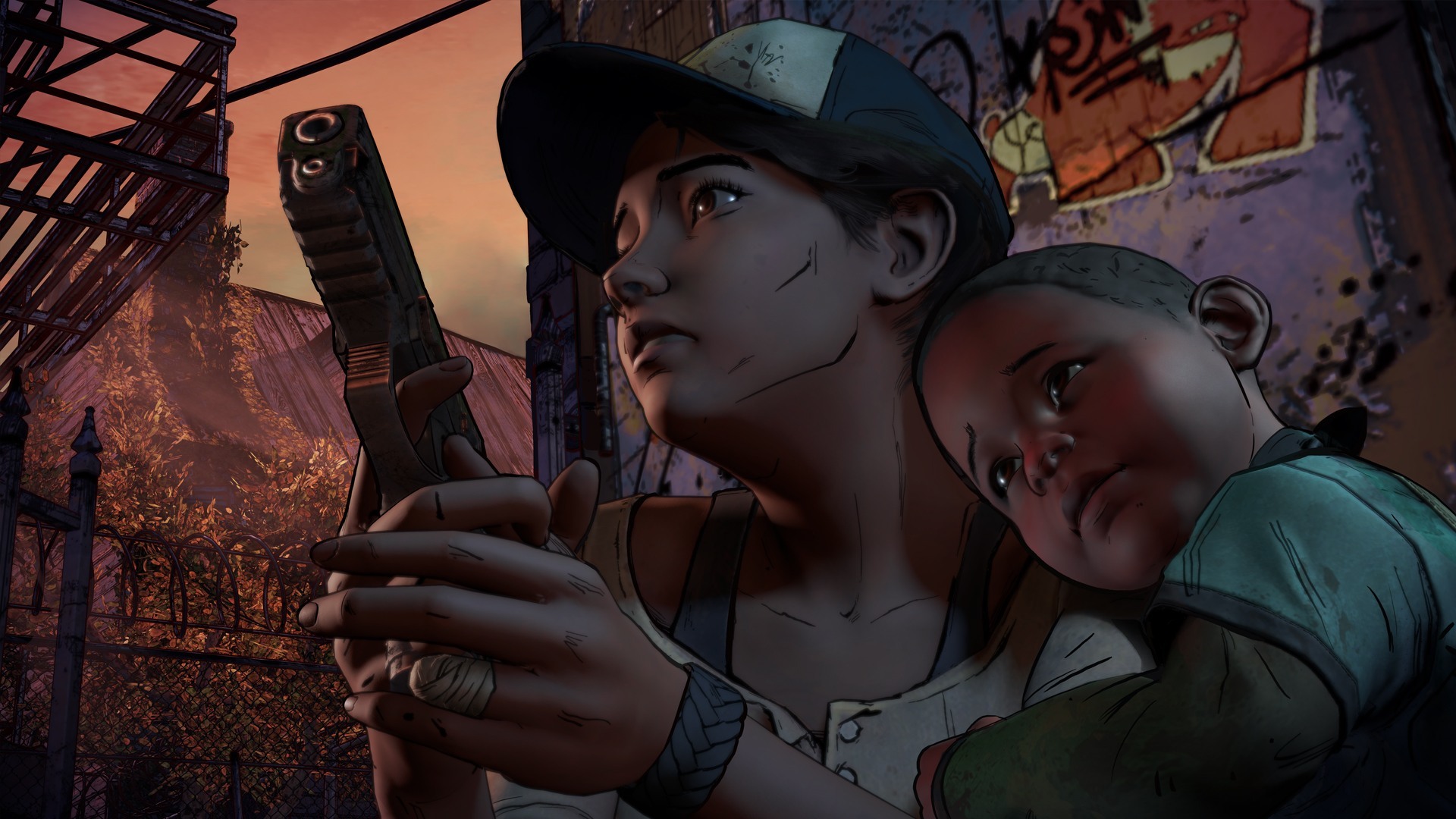 Things really open up when Javi, Kate and her the kids come across a seemingly abandoned scrap yard. After bumping into another group of survivors, things go south pretty fast and they're separated. It isn't long before Javi bumps into Clementine, and if you have any bit of your heart left after playing the first two seasons, you'll no doubt smile at her introduction. The two characters bond pretty quickly and throughout the entirety of the two episodes, you begin to see Clem regain some form of humanity.
This other group of survivors are The New Frontier, formerly a peaceful and decent group of people turned malicious and bitter by the events of the apocalypse. If you thought the Saviours were assholes, these shits certainly give them a run for their money. There's an incident at the end of episode one that left my mouth wide open; I couldn't believe what I saw, but I should've expected it. What was I thinking? Did I really think it'd be any different? If you forgot how brutal the previous two seasons were, this is a stark reminder of how cruel Telltale can be.
The writing is superb for both episodes, and the pacing is perfect. You're always scared to move forward, you always feel uneasy. There are moments of shock, sadness, terror and anxiety, and it feels like you've never been away. It'll be interesting to see where the story goes from here as there're plenty of opportunities and many new and interesting characters that'll no doubt drop like flies. There's also an awesome inclusion of a popular TWD character in episode two, but I won't ruin that for you here.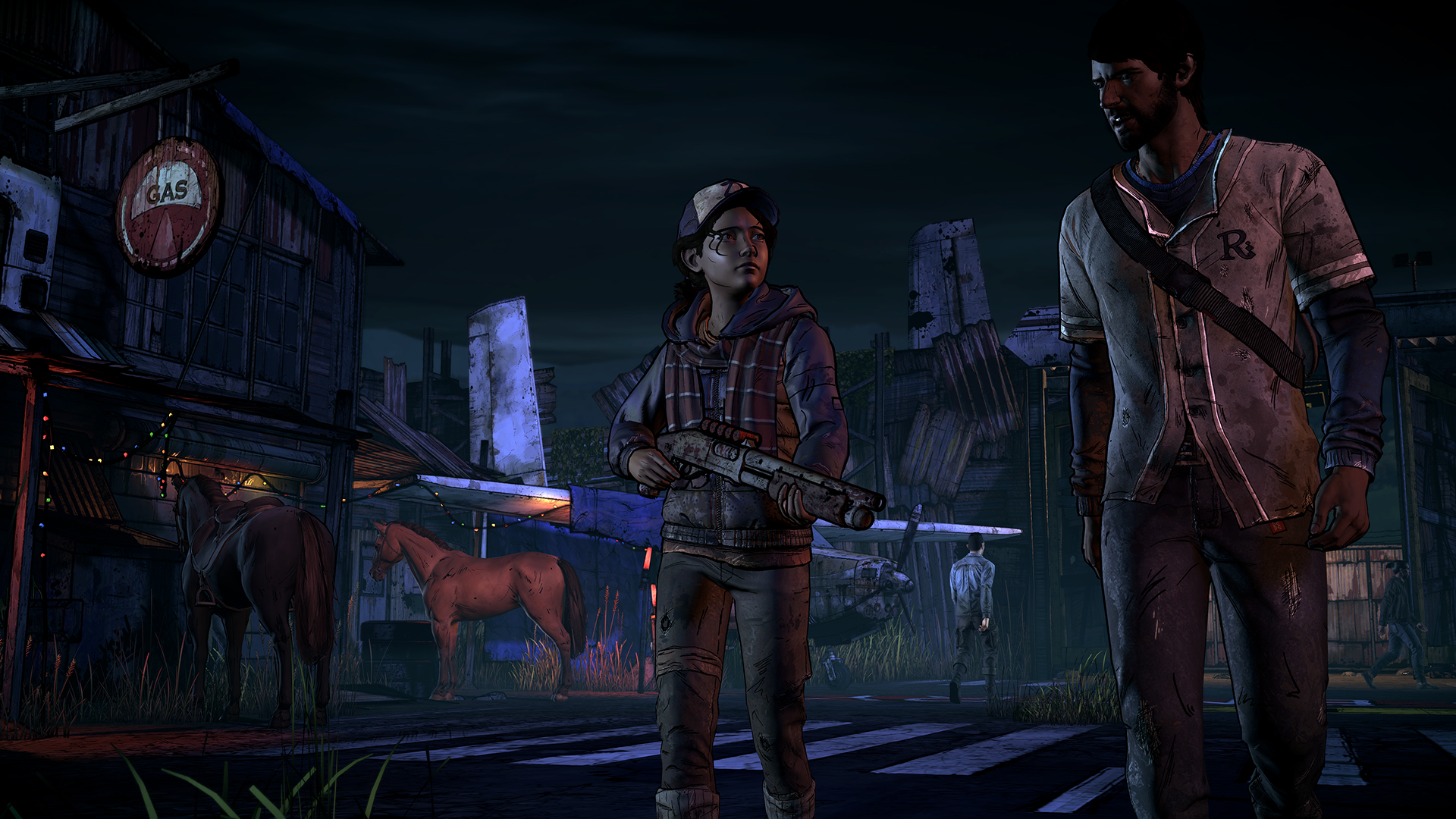 Other than Javi and Clem, many of the new characters are likeable and have lots to offer. Trigg is a brutish engineer from Prescott, and his former girlfriend Eleanor seems nice. Mariana is a sweet kid, in love with her walkman, praying for the day they find a candy bar or some new batteries, and Gabe is a kid wracked with rage and sorrow, never knowing how to handle what's going on around him. The bad guys also have more than one layer, showing a glimmer of humanity as episode two draws to an end, and after everything they do throughout Ties that Bind, you still don't know what you're getting with them.
Both parts of The Ties That Bind Us are engaging, entertaining, and full of some heartbreaking moments. There was one instance of the game totally freezing for around twenty seconds without any previous issues, but other than that the game ran perfectly. It's great to see Clem again, even if she's not the same girl as we all fell in love with, and I can't wait to see what's in store for her, for Javi and for the rest of the group.
Review code provided by publisher.
Positives
Javier and the other new characters are interesting
Telltale gets the atmosphere spot on
The New Frontier are an excellent addition
Negatives
The game freezing in part 2
It's wonderful to be back with Clem, and the new characters are interesting. Even though the story is still in its infancy, it feels like we've got plenty to look forward to as the season moves forward.