Release Date
June 10, 2021
Football management is no easy task. When translated to video games, it becomes much trickier. Endless menus and options, minor and major tweaks to every facet of a club have a huge impact. Relegation is the least of your worries when you're trying to work out how to achieve the simplest of tasks without so much as a brief pop-up tutorial. Some are more accessible than others, but rarely can newcomers jump straight in and take full control. We Are Football aims to bridge the gap between casual and hardcore. While pre-existing knowledge of the beautiful game helps, it welcomes in anyone wanting to become the next Guardiola.
There's a certain freedom to We Are Football. There's no licensing, so taking charge of Man Utd or Chelsea is out of the question. You won't be signing the De Bruyne's, Aubameyangs, and Messis of the world. No, every player and team is original, which might put some people off. You can even create your own if you so wish. This allows a focus on statistics and performance over knowing who you want based on what you know about real world football. After selecting a team through choice or the oddly formatted questionnaire, you're tasked with leading your team to victory.
We Are Football: A helping hand
What becomes apparent with We Are Football is the olive branches it offers you. Many of the team training, squad selection, and in-game choices can be pre-selected. Your assistant manager will help you out as much or as little as you require. Getting to know your squad in the early stages does take time, but it forces you to pay close attention to their abilities in their required position. Certain players prefer tactics over style. They all have strengths and weaknesses, too. Depending on your play style, you can select players not just on their rating, but on how they choose to play.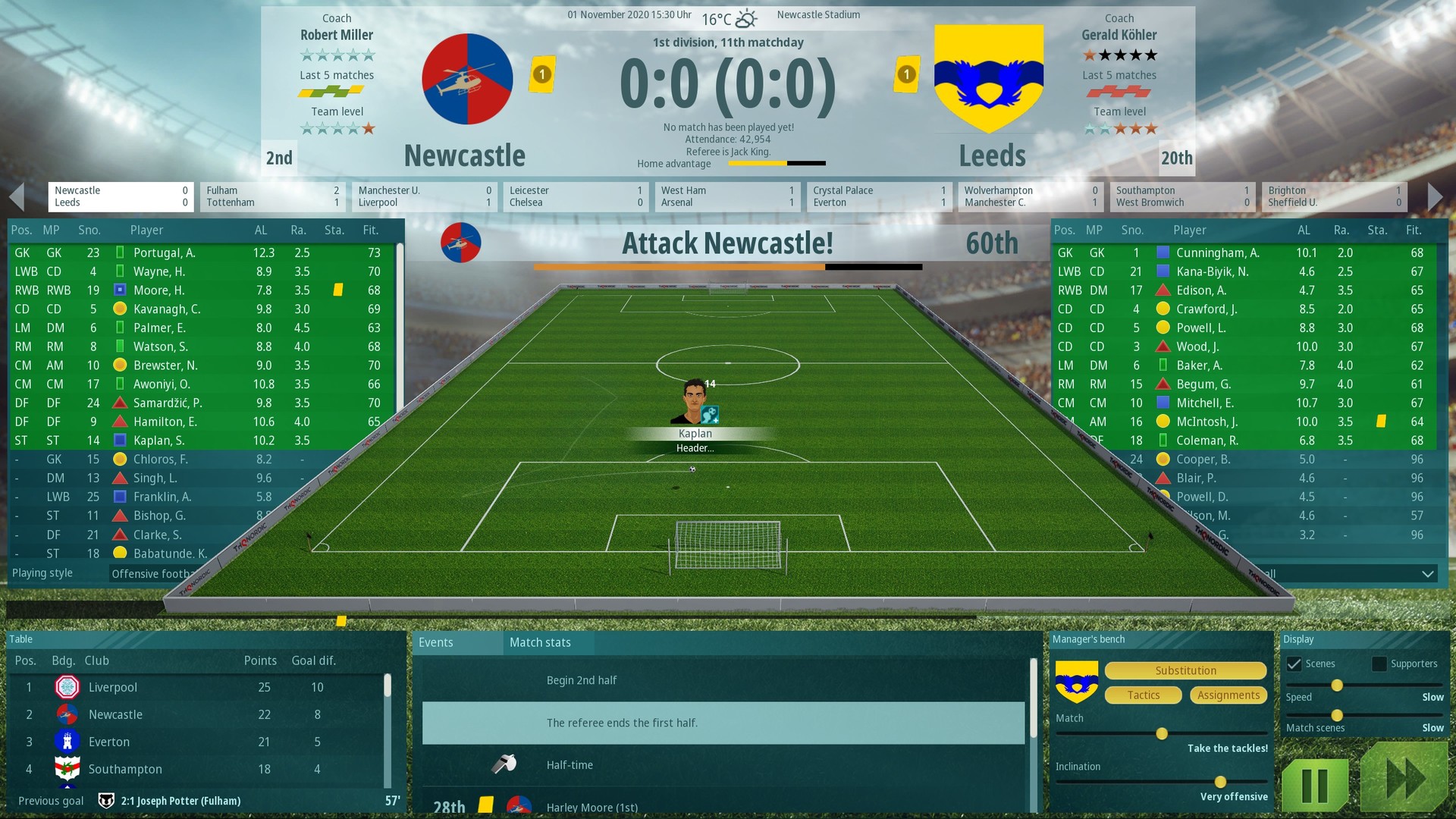 The weekly running of your team feels well organised. The home screen gives you a clear overview of your performance, training, and other important information. You can clearly see your team's current performance, training goals, basic financial status, and league position all in one place. In the planning process, you pick what needs to be done and when the task should be arranged. For example, if you need to have a meeting with a player to discuss a contract extension, you can pick the day it needs to be done. Along the bottom of the screen are tabs to every department of team management. Adjusting team tactics, arranging sponsorship and merchandising goals; meeting with the board; improving the stadium; and checking in on the transfer market are just some of the options available.
The thrill of the game
Whatever you choose to do, it is planned into your week. After your calendar is planned in for the week, you'll go from day to day fulfilling your chosen duties. For example, if you want to chat with particular players on a Monday, deal with the board on Tuesday, arrange scouting on a Wednesday, and chill out on a Thursday, the choice is yours. When it comes to match day, We Are Football lacks a little sparkle. Whilst there are certain tactics available, you don't feel like you have complete control. Before a match begins, you can adjust your line-up to play players wherever you want. Man-marking, defensive and attacking strategies can be chosen, among other things. However, when the match begins, there're aren't the wealth of options as Football Manager has.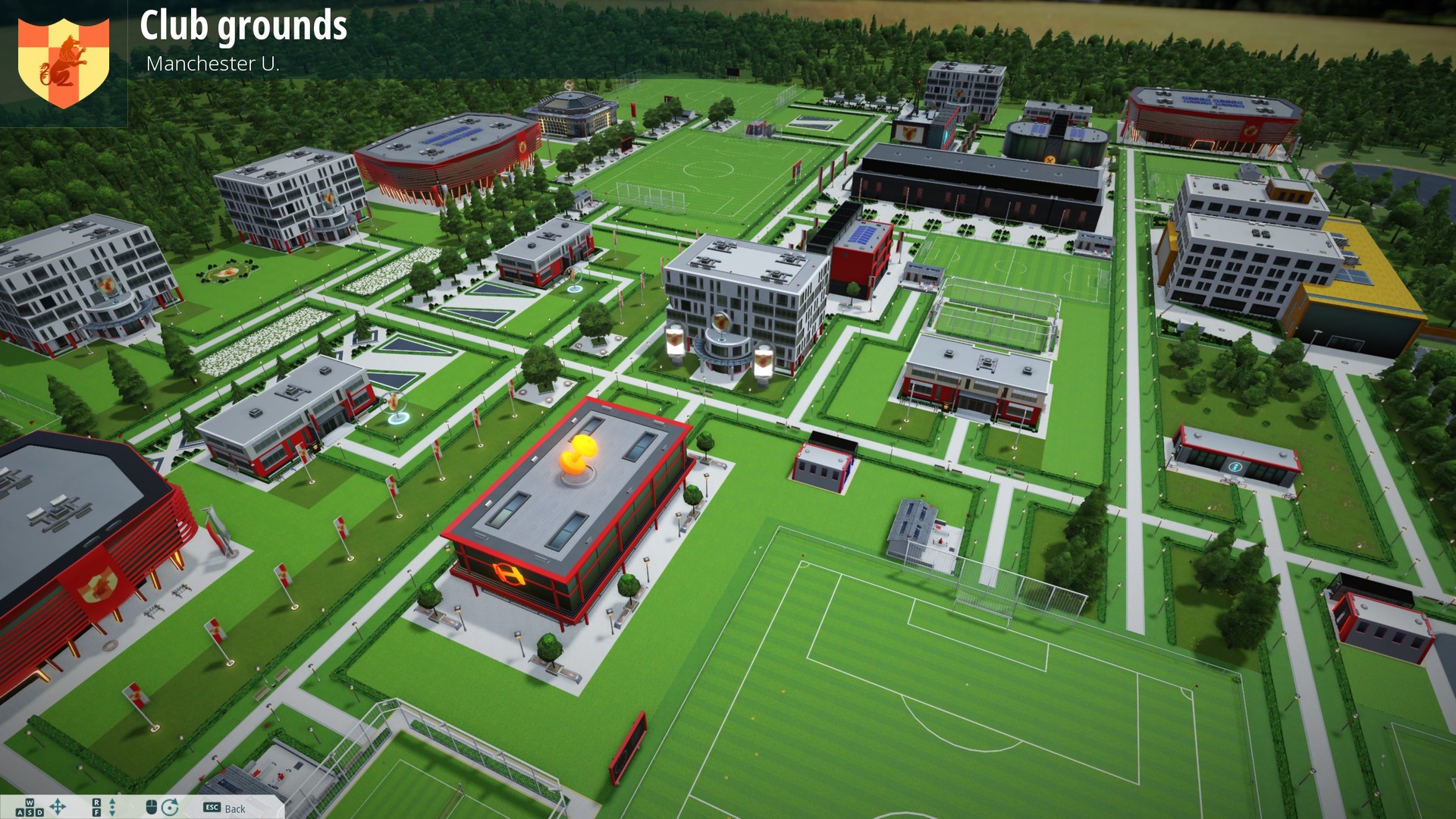 You can make substitutions and alter your play style, as well as amend certain player roles, but it doesn't always feel like these decisions matter. Visually, it's pretty bland. You can change the way a match unfolds by watching the path of the ball down the field and seeing player avatars appear, but it isn't very exciting. We Are Football prides itself on fast and fluid management, but a bit of spectacle is sorely missing. Football management sims of old never had this problem, and maybe I've been spoilt by games like FM. Still, it does feel a little bare when it comes to watching your team play.
We Are Football: Become better
There's plenty of room for improvement in We Are Football. Every decision you make provides feedback as and when. Even in the middle of a transfer negotiation, you'll see the likelihood of being successful. After every training session you'll receive information about player performance, and when working out a deal with a sponsor, you'll find out whether it's going to be a successful deal or not. The better you become, the more skills you unlock as a manager. Players can also be advanced through training or by spending action points on their development.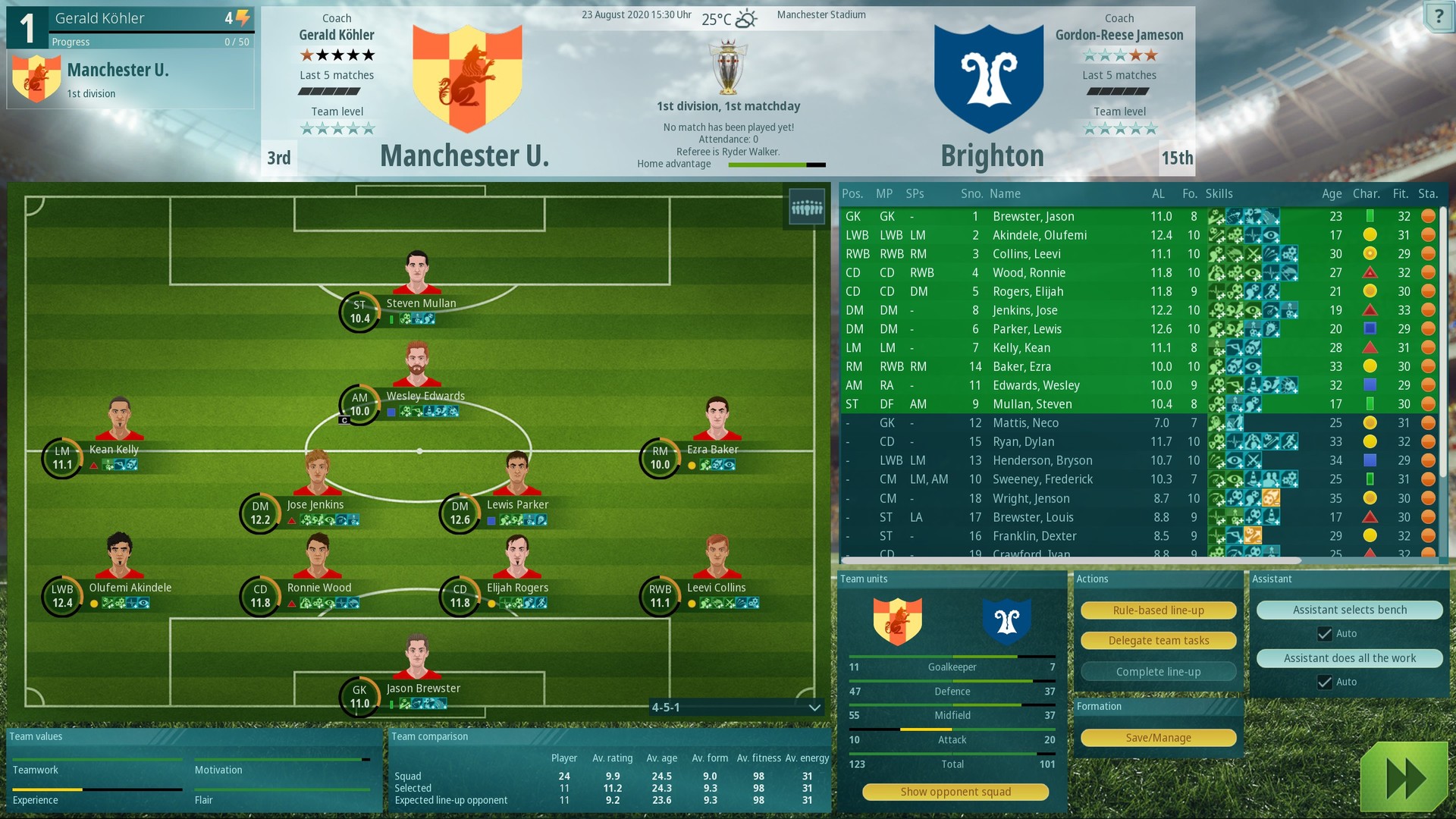 It's impressive just how much depth is available. From psych profiles and detailed match statistics to building your reserve and youth team, We Are Football is packed. There's never a feeling of being overwhelmed by what is on offer. Winning Streak Games makes sure you're never drowning in the deep end, thanks to clear and concise tutorials to make you better. Seasons don't take weeks to play through. If you want to blast through a full 38 or 46 match season, it can be done in an evening. It all depends what you want to get out of it.
Whilst not the best football management sim on the market, We Are Football wants to involve everyone. Both male and female leagues and teams are available, which is something nobody else has really done. The learning curve isn't as steep as expected, meaning anyone can pick up the various job roles rather quickly. The presentation isn't its best quality, but its accessibility and depth of choices make it a decent football manager sim.
Positives
Plenty of options
Accessible for all skill levels
A lot of help on offer
Negatives
Unlicensed clubs and players
Match presentation is a bit bland
We Are Football is an accessible management sim for all skill levels, and whilst it might not be the best out there, it's still a lot of fun.