Mortal Kombat is Coming to PlayStation Vita in 2012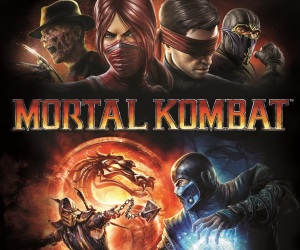 When you woke up this morning, I bet you weren't expecting to read that headline! Yes, Warner Bros. Interactive have announced that Mortal Kombat is coming to PlayStation Vita in 2012.
There is no firm date yet, but apparently it will be coming this spring, which is fantastic news for fighting game fans, as it means that Mortal Kombat on PS Vita will be joining Ultimate Marvel Vs Capcom and Street Fighter x Tekken on the system, which we can tell you from first hand experience, has a really nice feel to the controls; ideal for fighters!
On top of that, we have 2D and 3D packshots for you to enjoy. Eagle eyed readers will note that Freddy Kruegar features in the packshot, as does the sticker announcing that Kratos will also be playable in the PS Vita version. Here's hoping all the DLC will be featured, similarly to the Komplete Kollection also recently announced.
Mortal Kombat will be released on PlayStation Vita in Spring 2012.