New Shots & Behind The Scenes of Hitman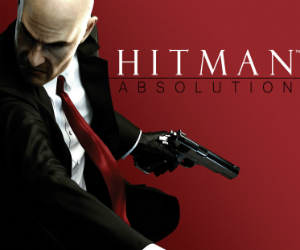 There isn't that long until people will get to play as the bald headed Agent 47 in Hitman Absolution. Today, the Square Enix studio, IO Interactive A/S,  has revealed the latest shots from Hitman: Absolution. The local newspaper in Hitman: Absolution is called Hope News Times and in the shots below you can see the events of a shooting at a party that it "reported" on which led to the death of Stallion's Amaments CEO Richard Strong Jr. reported yesterday about a strange "gang related" shooting at a rooftop party, leading to the tragic death of Stallion's Armaments CEO Richard Strong Jr.
The paper is a cool way of drumming up some interest in the game – as if that was needed! You can check out the latest issue of the paper on Facebook, or on the website.
As well as these new shots from Hitman: Absolution, IO Interactive have released a behind-the-scenes video which documents the making of Hitman: Sniper Challege. In the video, the team explain that it was originally a little experiment and it changed into this stand alone game, which obviously became a pre-order bonus for people buying Hitman: Absolution.

Hitman: Absolution is set for release on the 20th November for PC, Xbox 360 and PlayStation 3