Official PlayStation App Hits iOS and Android Stores


Ever been out and about and thought "I wonder if anyone is online right now?" but had no way to find out? What about if you are dying to find out what trophies you have, but only have a mobile to hand?
Rejoice good people! The official PlayStation app has today been released for iOS and Android mobile devices. Specifically, the app is compatible with iPhone and iPod Touch with OS 4 and above, and most Android handsets with a minimum of OS 1.6.
So, what can you expect from the app?
Check out your PlayStation Network trophies and keep up to date with your friends' games and online status.
Discover all the latest games, news and hardware for your PlayStation 3, PSP and PlayStation 2.
Read all the announcements on the European PlayStation.Blog.
Share your favourite products or news with your friends on Facebook, Twitter or via e-mail.
"The first version (1.0) is available in the following countries: UK, France, Germany, Spain, Italy, and The Netherlands. We are already working on the next update and we are planning to roll-out the app in most of SCEE's markets very soon"
All joking aside, we love these kind of mobile apps and it's fantastic to see Sony release an official one for PlayStation!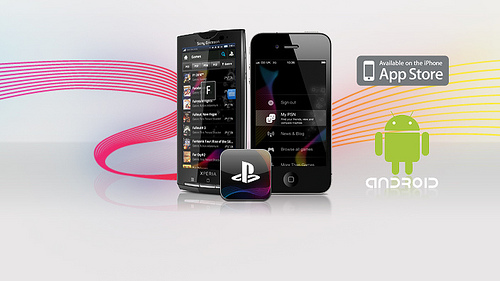 Click this shiny button to grab the app now :