Calibur11 Announces Battlefield 3 Vault for Xbox 360, PlayStation 3
Calibur11, maker of the awesome Gears of War 3 Vault case mod for Microsoft's Xbox 360, has today announced that it has teamed up with Swedish developer DICE and Electronic Arts to release an officially licensed Battlefield 3 Vault for Xbox 360 slim and PlayStation 3 slim models.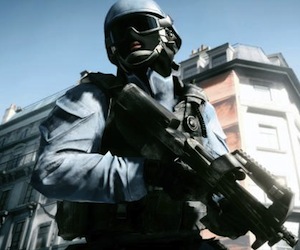 The main features of the Battlefield 3 Vault are:
Exclusive Orange Light Claymore with 3 modes
Exclusive DICE logo Smoke Grenade
Better airflow for greater cooling
Better stability
Controller or headset cradle
Does not void console warranty
The Battlefield 3 Vault looks impressive, and comes with some very nice packaging for both Xbox 360 and PlayStation 3 versions. Check out the gallery below for more information and pictures of the Vault for both consoles. Due to be released in late October, the Calibur11 Battlefield 3 Vault will set you back £69.99. The Vault will be available from Calibur11 direct, or at major retailers around the country.
[nggallery id=629]
What do you think of Calibur11's latest creation? Will you be buying one to cover your console while you play Battlefield 3? Let us know in the comments below.