F1 2011 Screeches Into The PlayStation Vita Launch, Plus Trailer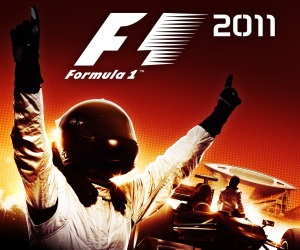 Petrolheads who like to race on the go, will no doubt be delighted by the news that Codemasters will be releasing their PlayStation Vita version of F1 2011 as a launch title, when the tiny technical powerhouse is released on 22nd February, 2012.
A collaboration between Sumo Digital and Codemasters Birmingham – The game will feature all of the official teams, drivers and circuits from this year's F1 season; along with a variety of moves including a full Season Mode (with practice and qualifying sessions), individual Grand Prix or Time Trial modes, plus an array of Challenges to test your driving skills. The game also supports up to four-player multiplayer; Online or via the Playstation Vita's local wireless functionality.
Codemasters have also released a trailer to show off how the game makes use of the Vita's technical capabilities, which is viewable below.
For more information on F1 2011, check out review, or our comparison between the PC & Console versions. You can also check out the official Facebook page for the game, or follow the development team on Twitter, @formula1game.

F1 2011 is already available on Xbox 360, PlayStation 3 & PC. A Nintendo 3DS version is in development.