Ubisoft Announces Rainbow 6: Patriots for 2013 Release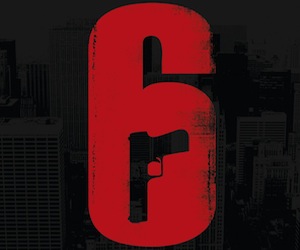 Ubisoft has today announced that Tom Clancy's Rainbow 6: Patriots is in development and scheduled for a 2013 release on Xbox 360, PlayStation 3 and PC. The game is being developed by Ubisoft Montreal, with the help of Ubisoft Toronto and Ubisoft Red Storm, and promises "a dynamic single-player storyline that captures the reality of modern-day terrorism and allows players to experience it from multiple characters' perspectives."
Ubisoft is promising to take the 25 million selling series in a "bold new direction," focusing on the evolution of terrorism in the real world, and taking that back into the Rainbow 6: Patriots.
"Terrorism has evolved, and so has Rainbow 6. In Tom Clancy's Rainbow 6 Patriots, all the team play, tactics, and realism that fans of the series love have been coupled with an exciting new narrative direction," David Sears, Creative Director at Ubisoft, said. "This adds an unprecedented level of humanity that will make Tom Clancy's Rainbow 6 Patriots an extremely tense and immersive experience."
Patriots will see Team Rainbow come up against a terrorist enemy, the "True Patriots," a revolutionary group who want to claim America back from what they see as a government formed of corrupt and greedy politicians. Players will have to "make tough ethical decisions in order to stop this new breed of terrorists."
As well as the single player fun, Ubisoft also says that Rainbow 6: Patriots will feature "new innovative co-op and multi-player experiences" which reward players based on teamwork and how they adapt to the new features.
While it hasn't been confirmed, it will be interesting to see if Rainbow 6: Patriots will feature the Gunsmith Kinect integration that is integrated into the upcoming Tom Clancy's Ghost Recon: Future Soldier.
What do you think of the Rainbow 6: Patriots announcement? Do you think the Tom Clancy games have the potential to keep selling as many as they used to? Let us know in the comments below.
Rainbow 6: Patriots is set to release in 2013 for Xbox 360, PlayStation 3 and PC.