Bruce Wayne Goes Mobile in Batman: Arkham City Lockdown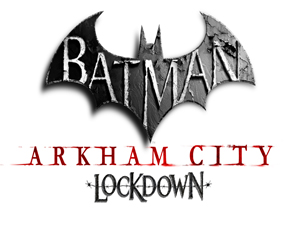 One of the biggest games in the past year – Batman: Arkham City – is going into the mobile market with Batman: Arkham City Lockdown. Warner Bros. Interactive Entertainment and DC Entertainment have announced that – in conjunction with NetherRealm Studios, creators of Mortal Kombat – from today, you will be able to download the new Batman: Arkham City Lockdown iOS app from the App Store for iPad, iPhone & iPod Touch. Those pesky Arkham inmates are up to their old tricks again.
Lockdown is a different take on the critically acclaimed Arkham City as it, "engages players in one-on-one combat as they seek justice in a variety of Arkham City environments"…Hmmm. The Bat features – of course – along with many of his foes in Arkham City such as Solomon Grundy, Two-Face and The Joker as well as iOS-exclusive character Deathstroke. Creative Director at NetherRealm and Mortal Kombat guru Ed Boon said; "The app delivers a different take on Batman gameplay in which players must combat against some of the fan favorite villains in Arkham City.".
The game also takes advantage of AirPlay. AirPlay is a new feature that came with the iOS 5 update which enables players to stream the game from the iPad 2 or iPhone 4S to their HD telly with Apple TV. Nice.
Check out the trailer and screenshots below.
[nggallery id=681]
Batman: Arkham City Lockdown is available now on iPad, iPhone & iPod Touch via the
.