Full Reveal Trailer for Alan Wake's American Nightmare Released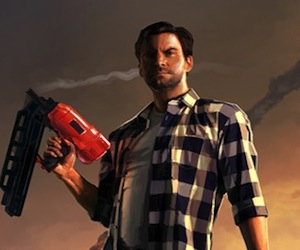 After debuting with a teaser trailer last week at the VGA's, Remedy Entertainment has today released a longer version which shows a little more gameplay than what we saw last week. The Xbox LIVE Arcade title takes place two years after the original Alan Wake ends, and Remedy's Oskari Häkkinen described it as a "perfect fit" for Xbox LIVE Arcade in a recent interview with Xbox World Magazine.
"After we were done with Alan Wake, our team started improving the engine and experimenting with ideas that came up during development," Häkkinen told the mag, as reported by CVG.
"The team started doing wild things – testing ideas they'd been brewing – and we were having fun, so it kept ballooning.
"Pretty soon we had this adrenaline-fuelled arcade action game with hectic combat and scoreboards, and the team were competing against each other – we kept adding to it and it kept getting better. Before long it started looking like a perfect fit for Live Arcade."
What do you think of Alan Wake's American Nightmare so far? Perfect for XBLA? Let us know in the comments below.
Thanks, CVG.