Formula 1 2011 Qualifies For Vita Launch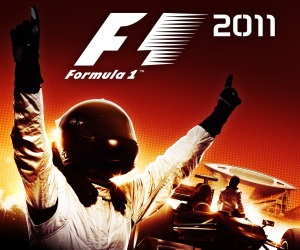 Plenty of Vita excitement going on, for tomorrow is the system's official EU launch day. Codemasters have just reminded us that F1 2011 will be one of the system's launch titles, so were passing on the news to you with the launch trailer!
Wednesday, 22nd February, 2012 is the date when most of you should be receiving your brand new PlayStation Vita system, and some of you may also be eager Formula 1 fans, ready for the start of the 2012 season in a month's time.
So if you are a big petrolhead, why don't you take a look at the Vita version of last year's Formula 1 2011? Mark reviewed the Xbox 360 version back in October, giving it a 9/10 – Hopefully Codemasters have ensured that nothing has been lost in translation.
The game features all of the official circuits, teams, cars and drivers from the F1 2011 season, and an extensive array of modes (including Season mode, Time Trial, Challenges, online multiplayer for up to four players including 2V2 co-op play), there should be something here for all F1 fans.
To celebrate the impending release, Codemasters have released a launch trailer for the game: