A Look Back at the History of the Soul Series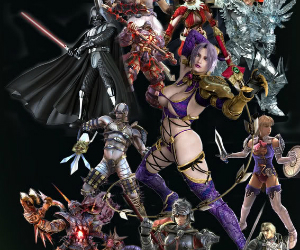 Cast your mind back to 1996. There were already some fighting games that gave you the option to get tooled up and use weapons to destroy your opponent, Samurai Showdown was the premier implement-based effort, but that was in 2D. Battle Arena Toshinden was the decidedly off-brand choice of fighter and had first showed up around the time of the PlayStation launch. SNES owners had the dubious joys of the curious Weapon Lord. But it was the same year that England's soccer heroes strapped themselves into the infamous Dentist's Chair that Namco's Project Soul team announced that using brilliant, alchemic wizardry, they had married their time-honoured 3D Tekken style combat with the use of bloody big swords and other tools of ass-kicking destruction. "WELCOME, TO THE STAGE OF HISTORY!" was the booming shout when you stepped into the character selection screen. The game was, of course, Soul Edge.
The similarities between the System 11 arcade hardware upon which it was built meant that Namco were able to produce a stunning port of the game for the PlayStation, much the same as they did for the first two Tekken titles, and would go on to do with their classic enhanced version of Point Blank 2. I fell in love with the game, and even went on to own the arcade board myself in later life. If you think I am talking a load of old rose-tinted bollocks, go ahead and have a look at the game running for yourself. Sure, it has dated a tad, but it still moves beautifully, and is a very important slice of fighting legend, sowing the seed for what was to come.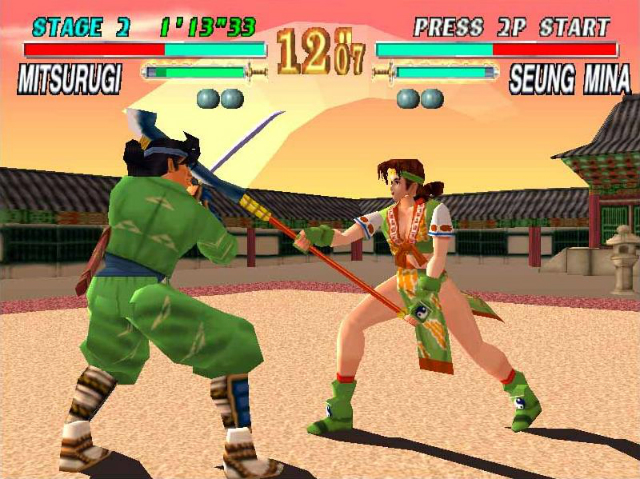 Anyone who knows their fighting games will tell you what happened next. Using the newer, more powerful System 12 arcade hardware, a sequel was released in 1998. Soul Calibur built upon the solid foundations laid down by its predecessor, introducing a gaggle of excellent new characters, stunning new visuals, and an earth shattering new eight way running system, which forever changed the way players would circumnavigate, and beat the hell out of their opponents. The game was an early killer app, and no doubt sold many a console, when the ill-fated Dreamcast was released. It was another Namco classic which I played to death, and remains one of the best one-on-one experiences ever conceived.
There was an excellent sequel in 2002, which was sublime in the arcades, but a content-packed classic for the next generation of consoles, introducing a deep single player mode which built on the meagre weapon customisation found in the PlayStation version of Soul Edge, and some console-specific additional characters which either added to the soul experience or it, depending on how happy you were with the likes of Link and Todd McFarlane's Spawn throwing it down with Mitsurugi and his homies.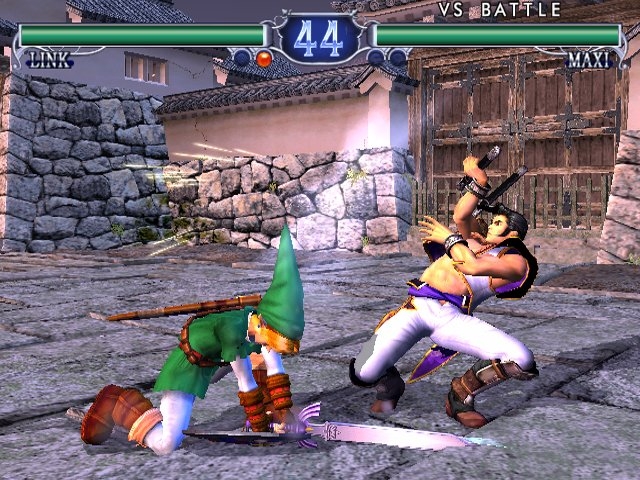 Sadly, the third instalment of Project Soul's awesome vision was, until now, about as good as it got. A third Soul Calibur was pretty much more of the same, an underwhelming prospect when you consider what a leap forward the second one had taken. The move onto the ensuing generation of consoles was a curious one, rather than a canonical sequel harnessing the enhanced powers of the Xbox 360 et al, Namco decided to go with the dodgy Soul Calibur: Legends, a poorly received action adventure spin off for the Nintendo Wii, which did about as much for the franchise as Castlevania: Judgement and Mortal Kombat Mythologies: Sub Zero did for theirs. There was a Soul Calibur IV, as well as a cut down version for the PSP, in 2008. It featured online play, had some excellent character customisation options, and a challenge based Tower of Souls single player mode which is a clear pre-cursor to the similar offering in the recent Mortal Kombat update. But as a fan, I was not alone in being put off by the jarring inclusion of a clutch of Star Wars characters, which seemed even more at-odds with the rest of the roster as putting Zelda's Link forward as a contender in years previous. Yoda simply does not belong in the Soul Calibur universe, first and foremost because he is a goddamn Star Wars character, but more importantly because he is a shortarse, who, within the game engine, is immune to grab attacks, giving him an unfair advantage.
It was a pleasant surprise to find out that Ezio aside, Namco had resisted the temptation of including any silly fish out of water for the long awaited sixth instalment.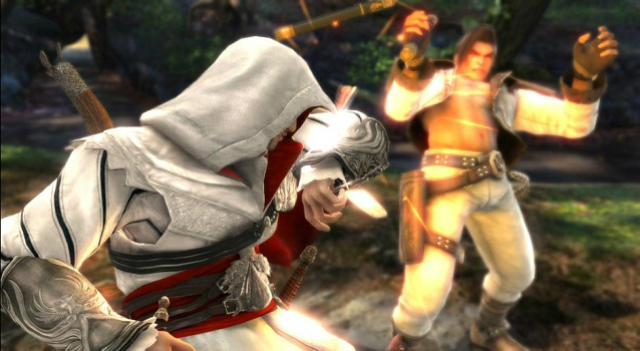 As you will read from my review, Soul Calibur V is a brutal, sword swinging return to form, one which marries an excellent battle system with stunning visuals and a water-tight online mode, dragging the well-travelled combatants right into the here and now. With promised downloadable content, and a wealth of stuff to see, do, and unlock (the trophies and achievements for online play alone would keep most people chugging along for months), we can see this new instalment being a popular fighting fixture for a long time to come.