Our Mission is "To Prove to People That Transformers can be a Great Game," Says High Moon Game Director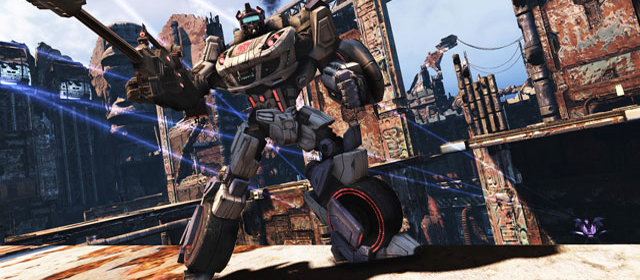 In a recent interview with GodisaGeek, High Moon Studio's Game Director, Matt Tieger, told us that the mission of High Moon Studios was to prove "to people that Transformers can be a great game" when speaking about Transformers: Fall of Cybertron, the follow-up to the well received War for Cybertron.
Tieger spoke when questioned about the pressure of working on such a popular franchise, and commented that the studio wanted to change the minds of "jaded gamers against licensed games".
It's fair to say that so far, High Moon's Transformers games have been a mixed bag. While War for Cybertron has been the stand out title so far [underrated  – Ed], the most recent title, Dark of the Moon wasn't as well received — perhaps due to the fact it was another movie tie in, which we all just love. All the signs for Fall of Cybertron look good, as proved by the impressive recent trailer and stunning screenshots.
When questioned about the pressures of working on the franchise by our very own Adam Cook, here's what Tieger had to say:
"I don't worry so much about how much pressure there is. I still think of it as an opportunity. With licensed games in general there's a lot of really jaded gamers against licensed games and so I still think we converted some hardcore gamers into Transformers fans with War for Cybertron and I can see that as my mission statement – to prove to people that Transformers can be a great game, and that's what are focus is on – proving to people how great this game can be."
When questioned further regarding feedback and fan interaction, Tieger said that while High Moon trawl forums and focus-test for its titles, it is important for the studio to express itself and take "a leap of faith" when shipping a game.
"You can't do design by group committee, it doesn't work that way. With War for Cybertron, after we shipped I read forum posts like crazy and you kind of take that all in. But forum posts are just one small portion of people who talk about games. Personally, I have never posted on a forum about a game, as a gamer. So that's just one voice. What we try to do is listen, we focus test. This is still an art form, right. Games are art and so you've still got to listen to that voice inside and trust that you are expressing whatever you are trying to express in this vehicle that's games. So mostly we trust our instincts about what's going to be fun and what plays fun and we are all big gamers here. I think for any game to stand on its own, we have to take a leap of faith that shows we believe what we have created is fun. It just takes some faith that you are putting yourself out there as an artist and you hope that people like it."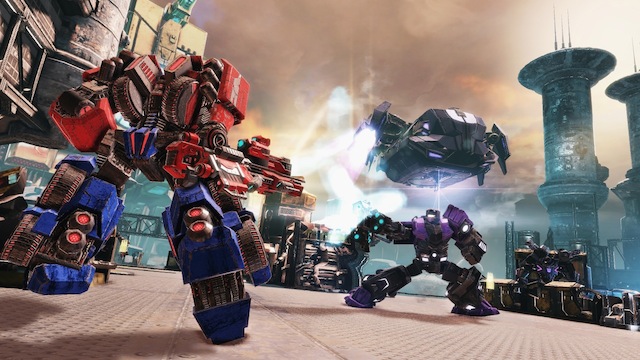 Tieger is also excited about new technologies in gaming, and spoke about the potential of Microsoft's Kinect being implemented in the transformers universe.
"With all the new ways of interacting, with Kinect for example, it is an interesting time for games. Throughout gaming history it was pretty much a one standard way of interacting, and it predominantly still is, but all that stuff is very interesting to me. The core point about a game, and specifically a Transformers game, is how you are interacting with it. If that innately makes sense and it's very intuitive, it works. If there is some mechanic for working with Transformers, I know there is a real thirst to physically transform, and I can do that in a digital world in an interesting way, great. But what's the right mechanic for that? It really takes a lot of brain power to figure out the right system if you are going to do some kind of intriguing, new way to interact with Transformers. It bears a lot of thought but there is some real interesting potential there."
Personally, I have high hopes for High Moon's next Transformers title, Fall of Cybertron. Let's just hope that the team can improve upon War for Cybertron, which wasn't a movie tie-in and, crucially, allowed High Moon greater creative control.
Are you looking forward to Fall of Cybertron? Let us know in the comments below.
Transformers: Fall of Cybertron is set for a 2012 release for Xbox 360 and PlayStation 3.