UK Charts: Kingdoms of Amalur is the New Number One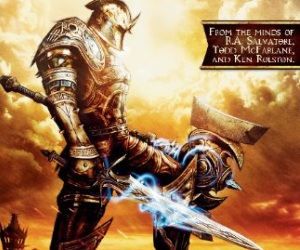 New games everyone! Electronic Arts will wake up happy this morning, as Kingdoms of Amalur: Reckoning is the new UK number one.
Final Fantasy XIII-2 stays strong as well, taking the number two spot, whilst The Darkness II enters the charts at number three. There's plenty of moving and shaking in the rest of the charts until we get to 20th place, where Catherine enters the fray. The only other new release, Grand Slam Tennis 2, entered the charts in 26th position.
As always you can click the name of the game to read our review.
TW = This Week
LW = Last Week
UKIE Games Charts©, compiled by GfK Chart-Track