Codemasters Whet Your Appetite For Destruction With New DiRT Showdown Trailer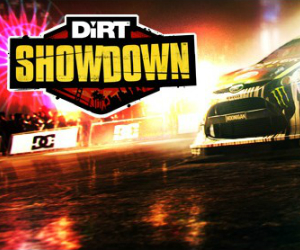 DiRT Showdown is looking like a very different beast to the other games in the series. Past games have been very much race focused, with the occasional slide into the realm of drifting (see what I did there?). Showdown on the other hand rewards crashing, violence and destruction.
The Massive Damage trailer shows off a destructive duo of new game modes, namely Rampage and Knock Out. In Knock Out, players must fight for control of a raised platform by ramming their opponents off the edge. Fallen players can re-enter the fray via ramps, and collect points by ramming and destroying their opposite numbers. Rampage mode is a straight up, no messin' destruction derby, as players fight for survival in the ring. Again, points can be earned for the more impressive smashes – so it's not necessarily about being the last man standing. The trailer also showcases some as yet unnamed game modes that look to be more race focused, this is the stuff we know DiRT does well.
DiRT Showdown is coming to Xbox 360, PS3 and PC this May. Stay tuned to GodisaGeek for a review and more on this exciting looking smash em' up in the coming months. Oh, and check out the trailer below!