Fable: The Journey Preview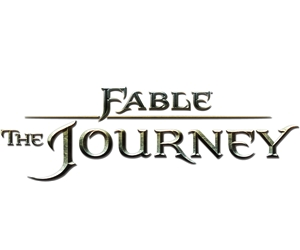 Last week I sat down with the folks at Lionhead Studios for a preview and play of the new Kinect title Fable: The Journey. Gary Carr, Executive Producer, walked me through the back story; you don't play the hero bloodline that have been the protagonists in previous Fable adventures. Instead, you play an ordinary person who meets Theresa and helps her out of a sticky situation. After this encounter your horse is damaged and Theresa gives you some magic gloves to heal the horse, somehow these gloves are forged to you. From then on you start on a journey with Theresa well on your way to becoming a hero, trying to get to the Spire, the long way round.
Fable: The Journey is built on the Unreal Engine so Lionhead could concentrate on gameplay and on creating the Fable world. Gameplay was interesting, I tried out a few different modes, this game is a sit down and play game as opposed to the regular standing up Kinect games.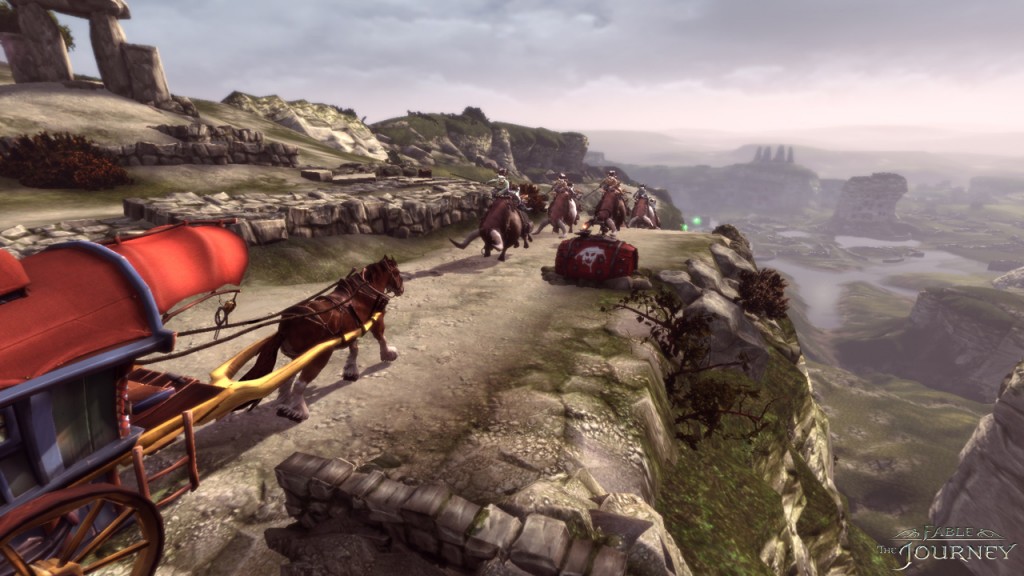 Firstly we took the reigns to control your horse, this was a little tough due to being calibrated to someone who played before me, however Lionhead boast auto-calibration software inbuilt to the game, so as you play a bit longer it will all correct itself to your playing style.
While riding, the horse took some damage, so we stopped off somewhere and we put the magic gloves into action by removing arrows from the horse and then magically healing by rubbing over the wounds. The horse, built on Lionheads Milo technology, will play a main role similar to the dogs of the other Fable titles, and you will be able to level up your horse.
Using magic for combat was by far the easiest thing for me to use, not being a massive Kinect player I didn't have to unlearn the standard practices of playing kinect games. The trick is to act like you're actually throwing the magic at the enemies, which is a lot of fun. You can dual wield two different spells in both hands as well, when asked if I could change it so that the main spell was in my left hand, Lionhead said they were working on that.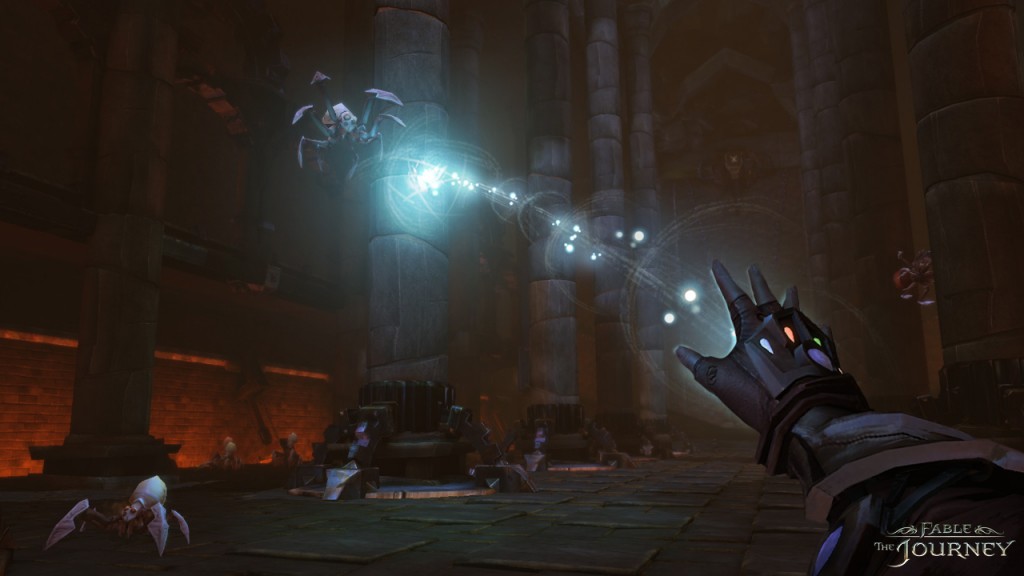 Finally I played a mode of riding and using magic, this was very difficult, but nothing a little practice couldn't fix. I believe it might have been a calibration issue with controlling the reigns that made it so tough. It's important to note that this was a preview, so the issues that I had will be sorted by the time of the full release later this year.
There is also going to be an XBLA title being released this summer called Fable Heroes, you will be able to earn points there that you can use in Fable: The Journey to level up and buy items. It's all looking very rosy for fans of the Fable series, with plenty to look forward to, but Fable: The Journey is shaping up to be a very interesting Kinect title indeed.
[nggallery id=790]