Final Fantasy XIII-2 to Get N7 Mass Effect 3 Armour as DLC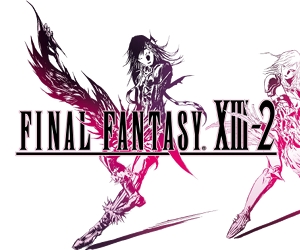 The collaborations for Final Fantasy XIII-2 continue. We've already had the Ezio outfits from Assassin's Creed, but now BioWare have teamed up with Square-Enix to provide Mass Effect 3's N7 armour for Final Fantasy XIII-2 players.
The N7 Armour worn by Commander Shepard are optional outfits for Serah Farron and Noel Kreiss, the main characters of Final Fantasy XIII-2. This DLC is available right now, for 240 Microsoft Points each, or for £1.79 on SEN, for PlayStation 3.
This kind of crossover can be excellent if done right, so we've got some screenshots and a video for you to look at. We're undecided, but it's always nice to have more Mass Effect, in any form.
So, you decide! Is this an excellent addition to a great Final Fantasy title, or are you not a fan? You know the drill, hit up our comments section below.
[nggallery id=827]
Final Fantasy XIII-2 is out now for Xbox 360 and PlayStation 3. Read our review here.