The Godcast: Season 4 Episode 16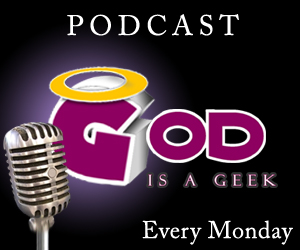 Episode 16 of The Godcast is filled with games the gang have been playing. Join Calvin, Adam, Lee and Martin to talk about all the happenings in the past week.
This past week seems to have been announcement week, with release dates and new games galore. The topic turns to God of War: Ascension, which most of the gang are excited about. This is after talking about a potential Halo vs. CoD clash this November!
Loads of games have been played too, so join the boys to hear how they feel about some unreleased titles, like Resistance: Burning Skies and Sorcery!
Running Order
News of the Week
Sorcery
Achievement of the Week
Please remember to rate us in iTunes too, as that makes us very happy indeed.
Subscribe to the GodisaGeek podcast via iTunes or Feedburner, or download the MP3 file (right click, then save).