Pro Evo 2012 Updates Copa Libertadores Mode with Free DLC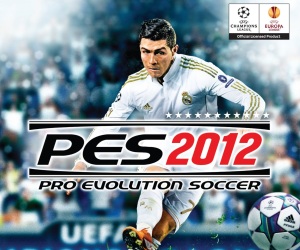 Pro Evolution Soccer 2013 may have just been officially announced with the initial details outlined and a first gameplay trailer shown – featuring Cristiano Ronaldo – but that doesn't mean that Konami have already given up support for last year's effort, PES 2012.
And this Friday, the Pro Evo team will be releasing their next chunk of free downloadable content for PES 2012. It will be available on PlayStation 3, Xbox 360 and PC, and the new add-on will enhance the use of the Copa Libertadores license within the game. This will involve the creation of a dedicated Copa Libertadores 2012 game mode on the main options screen, where all of the official temas taking part in the competition will be updated with all of the latest rosters. The game will even be updated with the official tournament ball! They really don't miss a detail here.
On top of all of that, Konami have promised a raft of tweaks and small enhancements that have been made, which are all intended to tighten up the basic gameplay and result in a more refined in-game experience. And of course, it is a free update – so there is no excuse not to try out the new features. Hopefully this will help to tide over all of those PES-hungry gamers until the release of PES 2013 in October.
The download will be released on PlayStation 3, Xbox 360 and Windows PC on April 27th. In the meantime, why not check out our review of the full game here.