The Godcast: Season 4 Episode 18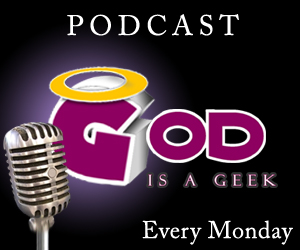 Episode 18 of The Godcast is here! Back to a four-piece again, Calvin, Adam, Lee and Martin talk about what they've been playing as well as the Nintendo Wii U, Black Ops II and more.
Lee has taken a break from Vanquish achievement hunting this week to pop over to Square-Enix's London offices to play Sleeping Dogs, whilst Adam is infatuated with The Walking Dead. Calvin and Martin have been playing a lot of TERA, but Martin has also been playing the Sniper Elite V2 demo over and over in anticipation for the release date.
There's a fantastic competition hidden in this episode too, so if you fancy winning a replica of the Hyrule Shield from The Legend of Zelda, you'll need to listen carefully and send your answer to podcast@godisageek.com.
Running Order
News of the Week
Achievement of the Week
Please remember to rate us in iTunes too (it only takes a few seconds!), as that makes us very happy indeed.
Subscribe to the GodisaGeek podcast via iTunes or Feedburner, or download the MP3 file (right click, then save).