The Godcast: Season 4 Finale (Episode 30)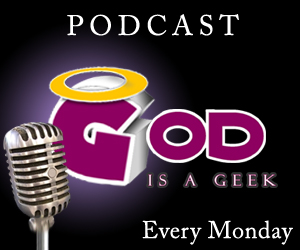 All good things must come to an end, so as season 4 of The Godcast draws to a monumental close, join Adam, Calvin, Colm, Mark, Lee and Joe as they talk about Darksiders II and plenty more.
Lee is the lucky one to have played Darksiders II, so he leads that discussion, but Calvin has been playing lots of Steam games, Mark has been exploring the story of Spec Ops: The Line, while Colm has now been dubbed "Summer of Arcade" man. Joe has been busy at a recent Mad Catz press event, and tells us why the Warhead is so amazing, Adam has been playing PES 2013 and DOA5.
Stay tuned after the closing music if you want to hear Mark and Adam talk Spec Ops: The Line spoilers, too!
Don't fret if you're worried about not having anything to listen to next Monday morning, as Lee will be back with a full 40 minute interview with the developers from Darksiders II to keep you company in Godcast Extra.
Show Notes
Please remember to rate us in iTunes too (it only takes a few seconds!), as that makes us very happy.
Subscribe to the GodisaGeek podcast via iTunes or Feedburner, or download the MP3 file (right click, then save). You can also listen to our show on Stitcher, right here.