The Godcast: Season 4 Episode 20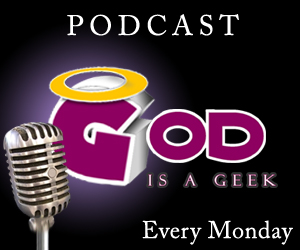 Not that the gang are pre-occupied, but it's now TWO WEEKS until E3. Thankfully though, there's been plenty of games to keep the guys busy, as Adam, Calvin, Lee and Alex bring you another episode of The Godcast.
When Adam hasn't been seeing Minecraft trees in real life, Max Payne 3 has been keeping him pretty busy, while Calvin has also been hard at Minecraft this week, with some Diablo III thrown in for good measure. As you'd expect, Lee has been playing Vanquish again and if you follow him on Twitter (and you should, he's @WhiteSpyderZero) you'll already know if we'll have to endure (yes, endure) another week of his masochistic torture. That said, if you want to watch the speed-run he talks about, you can see it on YouTube here.
If you want to follow any of the guys on Twitter, it's pretty easy to do so. Adam is @JebusF, Calvin is @CR, Lee we've already mentioned above and Alex is @Antholex. Say hi to them, they like it!
Running Order
News of the Week
Mortal Kombat Vita
Achievement of the Week
Please remember to rate us in iTunes too (it only takes a few seconds!), as that makes us very happy.
Subscribe to the GodisaGeek podcast via iTunes or Feedburner, or download the MP3 file (right click, then save).