GodisaGeek's E3 2012 Predictions – Third Parties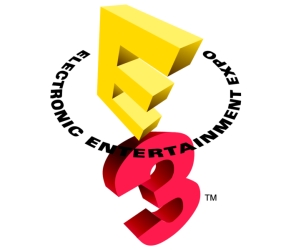 It's day two of our E3 Press Conference predictions – here come the third parties!
Once again, we're looking what we could possibly see from next week's E3 conferences. To elaborate:
Back in early April, I asked our talented team of writers to come up with some predictions for four different press conference categories (Microsoft, Sony, Nintendo & Third-Parties). Within these conferences, I asked for three different types of prediction:
Likely – Things that we believe will definitely happen during the conferences.
Maybe – Things that could happen, but aren't certain.
Unlikely – Flights of fancy that will probably not happen (but it would be nice if they did)
All staff were given a date of Monday, May 14th to give me their predictions, and were asked to keep them secret. Over the next days, I'll be posting up our predictions, and after E3 I'll be taking a look to see who was right. Here is the second round!

When it comes to third parties at E3 – Anything can happen. Los Angeles seems to bring out the bonkers in these companies, with recent years bringing us the "delights" of Tak Fuji and Mr. Caffiene. Hopefully, if we can get past these incidents, we might see some awesome games.

Already we can see the the third party conferences could open up a whole storage tin of annelids. There are some varied predictions here! Once again, Robin is incredibly hopeful.
Calvin: Activision will announce a Call of Duty title as a Wii U launch game, while EA will show off the new Medal of Honor.

Adam: Massive support for Wii U, with developers stating how great the tech is. Very few new IP announcements.

Martin: 17 more Call of Duty titles.

Robin: SEGA announce Shenmue HD for XBLA and PSN.

Joe: A new Splinter Cell from Ubisoft, plus more new IPs and more games using Online Passes.

Colm: Mr. Caffeine (of Ubisoft's E3 2011 conference "fame") doesn't turn up at E3 in any guise, for fear of a witch hunt after last year's fiasco.

Lee: I think Konami would be stupid not to announce a Castlevania: Lords of Shadow sequel. We'll see more of Rayman Origins 2, Metal Gear Rising: Revengeance, and Resident Evil 6.


Some interesting predictions here – Would Activision be ballsy enough to resurrect a fallen franchise?
Calvin: Maybe we'll see some more third-party support for the PlayStation Move.

Adam: Sequels, including Rayman Origins 2, The Witcher 3, Dragon Age III, Dead Space 3 and more.

Martin: Activision will dig up corpse of Guitar Hero, announcing a new instalment to compete with Ubisoft's Rocksmith.

Robin: Ubisoft will reveal some new information on Beyond Good & Evil 2.

Joe: Either Apple or Valve will announce their own home console.

Colm: EA show off some in-game footage of Dead Space 3.

Lee: I think there's a good chance of one third party's conference becoming a meme-worthy explosion of chaos, hilarity and utter embarassment. Does anyone know if Tak Fuji is at E3 this year?


A potential return to hardware development for SEGA? Stranger things have happened, could some non-Microsoft/Sony/Nintendo manufactured hardware be on the cards?
Calvin: Any new IPs from Activision.

Adam: New IP reveals very unlikely, maybe an online Mass Effect title.

Martin: The announcement of the fabled Steambox/Valve console.

Robin: SEGA to announce a re-entry into the home console market.

Joe: More console-based MMORPGs.

Colm: SEGA to have a representative, dressed in a Sonic costume and storm every press conference. They then proceed to shout from the rooftops "WE'RE BACK DUUUUDE. SEGA JUPITER IS OUR NEW GNARLY CONSOLE!"

Lee: A third party will have a "celebrity" guest onstage, and it won't involve a cringeworthy live demo session.

We're halfway done with our predictions – Tomorrow is Sony's turn to grace the E3 stage. Feel free to add your predictions in the Comments section below!