Capcom Announce Okami HD for PlayStation 3, with added Move Controls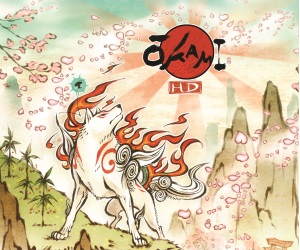 HD Remakes are a serious trend. A way to get people playing a game they've not experienced, or a chance to us oldies to play games we loved all over again, only with even more love and care lavished upon them.
Okami definitely falls into that category. Despite a version being released on Nintendo Wii and Nintendo DS – Okamiden – there's definitely a chance people may not have had a chance to play this excellent action-adventure title.
So, have a look at this reveal trailer and let us know in the comments if you'll be jumping in for the first time this Autumn, or revisiting because you loved it so much the first time. You can even tweet us your thoughts, @GodisaGeek. We've also included the artwork for the HD release, because frankly, it look stunning.
[nggallery id=943]
Okami HD is set for release exclusively on PlayStation 3 via the PlayStation Network this Autumn. It will be priced at £15.99 /€19.99.