Mass Effect 3 Extended Cut DLC Available 26th June Worldwide…Except PS3 (In Europe)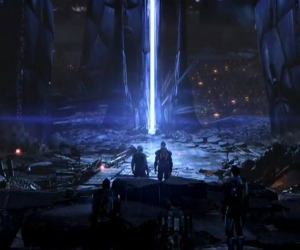 In early March, one of the biggest games of this year was released…and the people spoke out. There were many that were so perturbed about Mass Effect 3's ending, that Bioware and EA decided to put together some DLC they're calling, Mass Effect 3 Extended Cut.
Today, they've revealed that the DLC – which is completely free – will be available from the 26th June for Xbox 360 and PC gamers worldwide. PS3 players in North America will also get to play the DLC on the 26th, however those in Europe, Asia and Australia may have to wait as there is no official word on when the additional content will hit PSN in these territories.
The content will  add some extra  cinematic sequences and epilogue scenes, and will "expand upon the events at the end of Mass Effect 3". Bioware have released a short podcast on Extended Cut where you can hear some thoughts on the ME3's ending and the upcoming DLC from Mass Effect daddy Casey Hudson, Community Manager Jessica Merizan, and lead writer Mac Walters. You can check it out below.