Tiny Troopers Invade iOS, Android, PC & Mac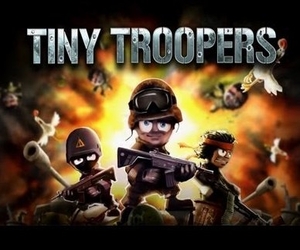 Fans of Retro, top-down Army action – very much in the vein of classics Cannon Fodder and Dogs of War – have a new game to champion, which is out now on iOS and coming soon to Android devices.
With 30 missions to battle your way through, and a variety of different troops with special abilities to utilise in certain situations, the game will last you quite some time, and there is plenty of battle action to be had. Add in the fact that you can control your units with simple tap and drag controls, and the game should be easy to pick and and play for some quick warfare.
Check out a video which the developers showed off at E3 2012 below:
Tiny Troopers is out now on iOS, with an Android release next month and a PC and Mac version coming soon.