Need For Speed: Most Wanted Appears to Have Kinect Support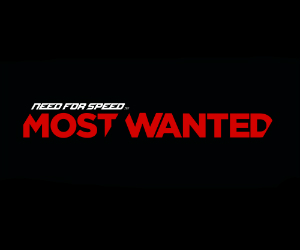 "Better With Kinect" is a bit of branding that appears on some 360 games' boxes. An advert showing pre-order incentives for Need For Speed: Most Wanted was posted on NeoGAF. It reveals the different boxes for the PC, PlayStation 3 and Xbox 360 versions of the racing game. The Xbox 360 box has the infamous purple that we've become accustomed to seeing. That's all we know at this point.
This hasn't been confirmed by Criterion or EA, but with the game set to come out this year, an announcement surely isn't that far away. Maybe Germany will be the place we get confirmation on this feature, with Gamescom happening in August. The Kinect support would most likely be pretty minimal and by no means intrusive, so those that are pondering a Kinect Joyride clone can put their minds at ease.
From the picture below, you can also see that pre-ordering the game will get you some cars, earlier than others. On top of that, you'll net double XP in your first 4 hours of multiplayer.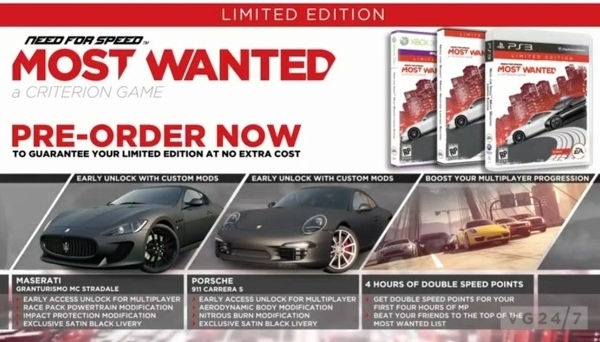 Source: VG247 
Need For Speed: Most Wanted is set to release for PC, Xbox 360 and PlayStation 3 on 2nd November