Costume Cross-Compatibility Coming To LittleBigPlanet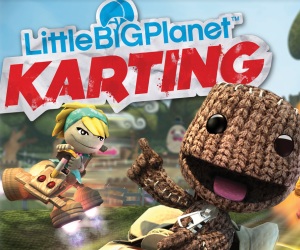 SCEE has announced a new feature coming to all LittleBigPlanet games, Costume cross-compatibility. If you've been purchasing some of the delightful LBP costume DLC since the series launched, you'll be able to use those in the upcoming tites, LttleBigPlanet Vita, LittleBigPlanet Karting and 2011's LittleBigPlanet 2. Buy it once and it will carry over to every offering in the LBP universe.
However, there will be a few costumes that won't be cross-compatible at the launch of  the upcoming LittleBigPlanet Karting. The Assassin's Creed costumes (Ezio Auditore from Assassin's Creed II & Assassin's Creed Revelations) and the April Fools Fragrance Costume wont be available on United Front Games' kart racer. 
Over on PlayStation Blog, Steven Isbell, who is the LittleBigPlanet Community Co-ordinator said, "There is a heck of a lot of costumes and it's going to take us a little while to get them all tailored, pressed, and packaged up. You will get some at launch and then we'll be adding the rest later on, but rest assured you will get them!".