The Godcast: Season 5 Episode 1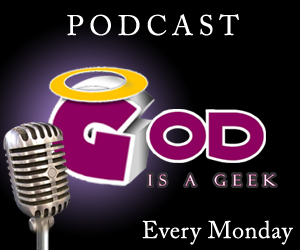 Is this thing on? Good. We're back everyone! Season 5 starts with a fresh theme tune and a new format. So don't delay, get listening today! But remember, go hardcore or go home.
We've changed things up a little bit for this brand new season of podcasts, with the regular four (saving for holidays and emergencies) for this run being myself (@JebusF on Twitter, say hi to me) as host, along with Calvin (@CR), Lee (@WhiteSpyderZero) and Ryan (@FoolishUK).
To start with we're going to talk games, games, games! After that we'll turn to one of the team for our preview section, where we'll talk about a game or two that hasn't been released yet. Then we're going to have a weekly focus, where we talk about something that we'll either agree or disagree on (this week the subject is multiplayer gaming) before moving into just a few topics of discussion from the news.
So get listening! But remember, aside from just listening on this very page, we've made it easy to follow the show on as many devices as possible. You can subscribe via iTunes or Feedburner (for you Android users), or you can even listen to the podcast via Stitcher, the mobile internet radio app that we highly recommend. If you'd prefer a simple old-fashioned MP3 download, do so by right clicking here then selecting save file as.
Show Running Order: