Marvel Heroes Preview – True Believer?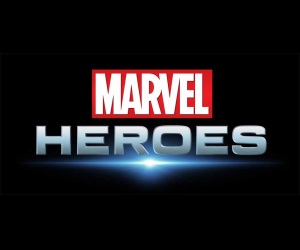 It's a lovely morning in Cologne as a small group of four or five journalists from across Europe are huddled into a tiny room in a hotel just across the road from the Koelnmesse to see, and get their hands on, Marvel Heroes. With expectations fairly low, nothing prepared me for what I saw next; arguably the game of the show for me, something which took me completely by surprise.
Developed by Gazillion Entertainment, who have a ten year exclusive contract with Marvel to create games for them, Marvel Heroes has been a long time coming, but now it's finally on the horizon, the team promises that it's the first core MMO to let you play as the famous heroes themselves, right from the word go. As the producers of the game sit and talk the present party through a presentation on the game, it feels like an initiation into the Avengers; we're the lucky few to see this game, to understand why it could be so good, and then we'll get to play it.
If you're unfamiliar with the game, Marvel Heroes is best described as Marvel meets Diablo. Featuring an isometric top-down view, the influence of David Brevik, lead programmer on Diablo 1 and 2 and the COO of Gazillion, is evident in the gameplay. It's a dungeon-crawling superhero game, however, rather than it simply being a clone, there are various things added that make the game worth more than just a cursory glance. For a start, the world of Marvel Heroes is a persistent online experience, with instances and random public events meaning it's not just always online for the sake of it. With this in mind, Marvel Heroes will launch as a free-to-play game, and none of the game will be locked away behind a pay-wall. Instead, the monetization of the game will come through costumes and other aesthetic choices. If you're a comic book fan and think your Spider-man or Iron Man should wear a particular costume, you can find it in game, or buy it. It's completely up to you.
The costumes and heroes aspect of Marvel Heroes is undoubtedly important, but it's also the riskiest place to implement a loot system. With superheroes, you don't see them often changing shoulder pads or similar, as you would with a dungeon-crawling adventurer. To conquer that, the aforementioned costumes provide a degree of customisation across heroes, as well as moves. As long as it's relatively feasible for a character to learn another character's abilities, you can. However, there are exceptions to that; only The Hulk can use Hulk Smash, of course. Abilities and costume components drop in loot drops, but don't feel that will cause squabbling amongst you and your friends. If you see loot drop, it's yours. No-one can steal it, it's randomly generated.
After the revelation that the story is being written by one of the best Marvel writers in history, Brian Michael Bendis, and it will involve the Cosmic Cube (Tesseract, if you're a film fan) as well as Dr Doom, it's time to get some hands-on with the game. Starting deep within Xavier's Mansion, the four of us playing the game each select a hero, with their own unique class. As Wolverine, I'm an agility class, meaning I do a lot of damage very quickly but don't have much health. With the aid of health packs though, I can keep causing serious damage. After talking with Cyclops and heading through a portal, I'm in one of the many iconic locations the game's set in; Mutanttown.
Set within the storyline of Mutanttown, where anti-mutant forces are attacking all mutants, it's up to the team of Wolverine, Scarlet Witch, Iron Man and others to fight their way through the level and get to Fort Stryker, to rescue a VIP (anti-mutant he may be) to help win favour. After a detailed graphic novel-style cutscene, it's time to kick some butt. With intuitive controls and abilities that feel easy to use and not at all daunting, battling with Wolverine was an absolute joy. After slashing my way through the 'grunts', a Sentinel appears. A group battle, all members of the team can join. Leading the rush, I take a lot of damage before Iron Man and friends turn up, and together we easily defeat him, and enjoy the spoils it brings.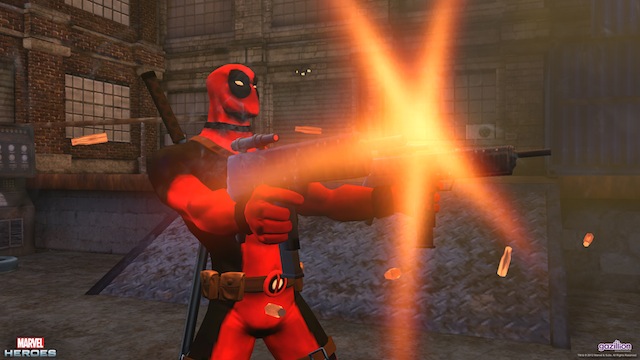 After that, it's a quick jaunt to Fort Stryker, and a very familiar face appears in an instanced battle; Magneto. With a complex boss battle afoot – one that was tackled alone in this case but you can party up – it's clear by the end, when he lay defeated on the ground, Marvel Heroes is fun, and I can't wait to get my hands on it. It's fun and looks great thanks to the Unreal Engine 3. As long as Gazillion keep to their word, and the monetization is purely like tipping a waiter for doing a good job and not having to pay them £5 so they bring you your food and then pay for the food as well, it's going to be a game that I must have.