QuakeCon Steam And iOS Sales Available Now!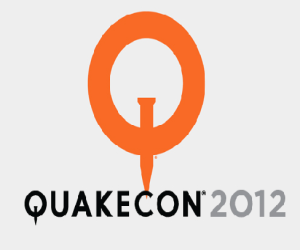 As is now customary when QuakeCon, Zenimax's tribute to all things id and Bethesda create, rolls around, there are sales aplenty.
On Steam this weekend,  you can purchase the QuakeCon 2012 pack, which includes more than 20 id Software and Bethesda Softworks titles, for one low price. If you purchase the QuakeCon 2012 pack and pre-purchase Dishonored at the same time, you can save even more! In addition to the QuakeCon 2012 pack, all those that pre-purchase Dishonored will receive Arx Fatalis, Arkane Studios famous first-person RPG for free.
The special package includes titles such as:
 The Elder Scrolls V: Skyrim
 RAGE
 Fallout 3
 Fallout: New Vegas
 Brink
 Oblivion GOTY Deluxe
 Morrowind GOTY
 Commander Keen
 DOOM 1-3
 QUAKE 1-4
Alongside the package, there are also daily deals running:
Thursday: The Elder Scrolls Sale, with up to 66% off
Friday: Rage 50% off
Saturday: All Fallout titles, including DLC, are 66% off
Sunday: All Quake/Doom games are 75% off
If you're an iOS owner, then you'll be pleased to know that all id-published iOS games, from Rage HD to Doom Resurrection, are available on the App Store for 99p until the 5th of August.
All in all, plenty of gaming goodness to sink your teeth into and throw your money at,  provided the recent Steam Summer Sale hasn't rendered you homeless and destitute.