Video: Darksiders II Collector's Edition Unboxing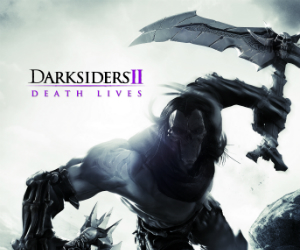 There's always something special about that first time you open a Collector's Edition of a game you've been looking forward to. If you're a regular listener of The Godcast then you'll know that Darksiders II is one of my most anticipated games of 2012. I pre-ordered the Collector's Edition of the game as soon as I could and was unbelievably excited when the box turned up with the edition inside it.
We decided, here at GodisaGeek.com, that we were going to share with you the contents of the Collector's Edition of Darksiders II, so you can make the all-important decision about whether or not you want one for yourself.
So, without further ado, sit back and watch the unboxing video for Darksiders II: Collector's Edition:
Darksiders II is out now on Xbox 360, PlayStation 3, Windows PC and OnLive. You can find our review of the game here.