Fable: The Journey – "Before and After the Magic" ViDoc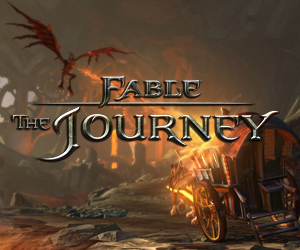 At Comic-Con 2012 Lionhead Studios hit upon the rather marvellous idea of inviting fans to play their upcoming Kinect-only fantasy adventure, Fable: The Journey, and record both their anticipation and resultant exultation afterwards.
The product is this short ViDoc showing the reactions of fans after playing through a section of Lionhead's game. You'll see a good deal of gameplay and a lot of evidence that this is more than just another throwaway Kinect title.
In fact, count how many times someone says a variation of "I didn't like Kinect but I do now!" Part of me says kudos to Microsoft for acknowledging that Kinect hasn't set the world on fire; part of me thinks they're trying a little too hard. But then maybe they have to, and maybe this really will be the game to finally show what the technology is capable of.
Either way, it's an impressive display and a great way for Lionhead to show exactly the response they are aiming for and are confident of. Check out the vid for yourself for a taste of what to expect when the spell-slinging odyssey hits the shelves next month.
Fable: The Journey is being developed exclusively for Xbox 360 by Lionhead Studios and will be released on October 12th.