First Grid 2 Gameplay Videos Released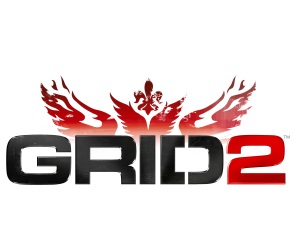 Codemasters have lifted the lid on all things GRID2 this week, coinciding with a big presence at this year's Eurogamer Expo in London. Check inside for the first gameplay footage.
It's been a long wait for fans of Codemasters now four year old arcade racer GRiD, those fans can now feast their eyes upon gameplay footage of the long awaited sequel, GRID2.
Codies' have been releasing top tier racing titles for what seems like an eternity, and they will be hoping that GRID2 is as well received as it's forbear. Codemasters Racing have sent over two videos, the first of which you can see below, which shows a Camaro SS, Z06 Corvette and Boss Mustang, charging through skyscraper-lined streets and chase through tunnels.
The second of the two gameplay videos, set on the California Coast, follows a head-to-head, point-to-point duel between a contemporary Boss Mustang and a classic Mustang Mach 1 on a tight and twisty sprint for the line. Grid 2 will see you go behind the wheel of a handpicked selection of some of the most iconic cars of the last 40 years.
Track racing, Street racing and other game modes will make a return, and the guys at Codemasters Racing tell me that they are looking forward to releasing more details about the games career and other modes in the coming weeks.
Check out the 2nd of the gameplay videos below, and stay tuned to GodisaGeek because we have an exclusive interview with the Executive producer of GRID2 to share with you very soon indeed.