All-New F1 Race Stars Gameplay Trailer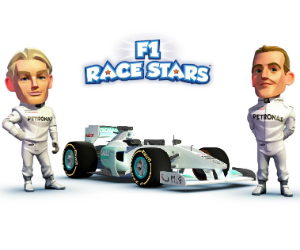 …and you thought F1 drivers' heads couldn't get any bigger!
A couple of days ago, our very own Martin previewed CodeMasters Racing's kart-racing take on the super serious world of Formula 1 motorsport. Released in mid-November, the game looks like the result of a Bernie Ecclestone fever-dream as super-deformed renditions of real race drivers, teams and cars take to even weirder versions of famous tracks.
We've just received a new official trailer for the game, which we gladly share to you below:
F1 Race Stars will arrive on PC, Xbox 360 & PlayStation on November 16th.