Under Defeat HD Sees A November 9th UK Release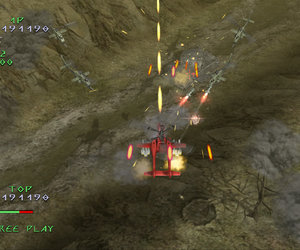 Go get your schmup fix in mere weeks!
Some news comes to us, straight from the lovely Rising Star Games' Twitter account, that will please shoot-em-up fans everywhere (especially our resident schmup machine, Sean).
One of the last DreamCast releases (from 2006), the G.rev-developed shooter will receive a shiny coat of High Definition paint, which should make this the definitive version. UK Xbox 360 & PlayStation 3 owners can expect to see the game on digital stores on Friday November 9th.