London MCM Expo Lineup And MCM Games Stage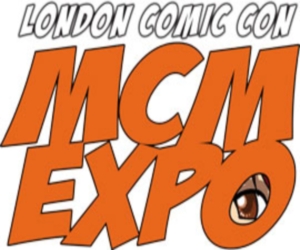 Cosplayers, gamers and other cool people, listen up! Tomorrow will be the "Preview Day" of the MCM Expo that will take place in London between 26-28th October.
Below, you'll see an already amazing lineup of games that includes some of the hottest titles of the upcoming months.
Ni No Kuni: Wrath of the White Witch – Namco Bandai Games
Borderlands 2 – 2K Games
XCOM Enemy Unknown – 2K Games
Tekken Tag Tournament 2 – Namco Bandai Games
Tomb Raider – Square Enix
Assassin's Creed III – Ubisoft
Far Cry 3 – Ubisoft
ZombiU – Ubisoft
Persona 4: The Golden – Reef
Dark Souls: Prepare to Die Edition – Namco Bandai Games
Tales of Graces f – Namco Bandai Games
Zone of the Enders HD Collection – Konami
Castlevania: Lords of Shadow – Mirror of Fate – Konami
Forza Horizon – Microsoft
Hitman: Absolution – Square Enix
Dragon Ball Z Budokai HD Collection – Namco Bandai Games
Dragon Ball Z for Kinect – Namco Bandai Games
Naruto Shippuden Ultimate Ninja Storm 3 – Namco Bandai Games
Metal Gear Rising: Revengeance – Konami
Halo 4 – Microsoft
Foul Play – Mediatonic
Fable: The Journey – Microsoft
Aah vs. Aliens – Aah Games
Fighting Fantasy: Blood of the Zombies – Tin Man Games
Judge Dredd: Countdown to Sector 106 – Tin Man Games
Rayman Legends – Ubisoft
Tank! Tank! Tank! – Namco Bandai Games
Ben 10 Omniverse (Wii U) – Namco Bandai Games
Family Party 30 Great Games (Wii U) – Namco Bandai Games
Star Trek – Namco Bandai Games
Under Defeat HD Deluxe Edition – Rising Star Games
Microsoft will also have an Xbox LIVE Arcade section that will include the following great digital-only titles.
Deadlight
Counter-Strike: Global Operations
Minecraft: Xbox 360 Edition
Dust: An Elysian Tale
The Walking Dead
Trials Evolution
Tony Hawks Pro Skater HD
There'll also be an MCM Games Stage that will include a lot of gaming-goodness for everyone attending the show.
Probably one of the highlights will be the set of presentations held by Steven Masters, Lead Designer for Ubisoft's much anticipated Assassin's Creed 3. The company will also show off Far Cry 3.
If you like video game violence mixed with mad "skillz", keep an eye out for the final sessions of Namco Bandai's Tekken Tag Tournament which will let the country's 16 best players battle it out for the chance to represent the UK at the Electronic Sports World Cup in Paris.
Namco Bandai will also bring Ni No Kuni: Wrath of the White Witch, a series of presentations on Tales of Xilia and the uber-awesome Naruto Shippuden: Ultimate Ninja Storm 3. Hiroshi Matsuyama will also be present to answer all your questions about Naruto Shippuden: Ultimate Ninja Storm 3.
Capcom will be present as well and other than giving you a sneak peak of the new and promising looking reincarnation of the hack-n-slash legend, Devil May Cry (The new game will be called simply DmC.), they will also show off the third installment of the big-bug-shooter, Lost Planet.
Nintendo did not confirm anything specific yet but the WiiU will most definitely be present at the London MCM Expo and maybe even on the Games Stage too.
For more information, visit http://www.londonexpo.com/ or go to Excel, Royal Victoria Dock, London, E16 1XL in person as tickets will be available at the door on all three days.
If you would like to read more about the London MCM Expo, keep an eye out for our upcoming coverage of the Preview day of the event.